The Newman Arts: A Year in Review
As 2017 progresses, we look back on last year with fond memories, but are unremorseful in saying goodbye. The Newman Arts, though, look back and smile because the year has been a success, despite all odds.
The Henson auditorium held an audience almost at-capacity when now-senior Emma Lopez and now-Duke University freshman Donovan Bendana led the hand-jive in the high school production of Grease last April. This fall, Elizabeth Newcomer directed the fabulous production of Leading Ladies. This underrated show brought happy tears to the audience's eyes as cross-dressing Jackson Gasperecz rocked his fairy wings and Charlie Smith strutted in heels.
The Newman Band finished a successful year with their Spring and Winter concerts. A memorable moment from the winter concert was the drum solo by Senior Jacob Stevens and an outstanding and infamous performance by middle schooler Pierce Nelson on the cymbals.
The choir has completed yet another successful year. At the Music in the Parks competition last spring, they finished with 1's in every category. Looking back on the Broadway Pops Concert, pieces from the beloved Hamilton made the performance sparkle. The collaboration in December between the middle and upper school choirs and the Louisiana Philharmonic Orchestra produced a unique soundtrack to Home Alone at the Mahalia Jackson theater.
The art gallery hosted a series from a New York group called Gentleman's Game. The two artists, Brandon Friend and Jason Douglas Griffin, worked with mixed media and conceptual imagery to create works that filled the gallery with color. More recently, the gallery displayed Newcomb Pottery. The collection included works from Tulane University's collection, as well as pieces created by Newman students.
Looking forward, the Newman Players will present The Addams Family in the spring, the choir will perform the Fauré Requiem at Christ Church Cathedral, and the band will have their spring concert in the next few months. Stay tuned on the arts page and the Newman Arts Instagram (@newman_arts) for dates and announcements as we near these events.
About the Contributor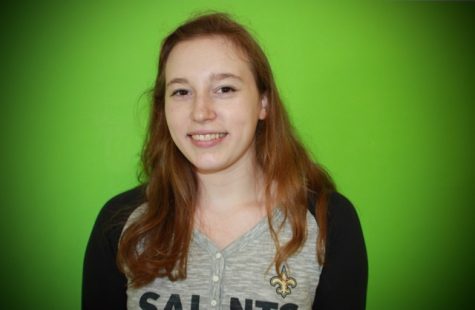 Rebecca French, Arts Editor
Rebecca is a senior and her favorite color is emerald green. She has only ever lived in New Orleans, aside from living temporarily in Bells, Tennessee...