Ultimate Frisbee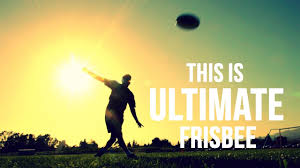 The Ultimate Frisbee club is an opportunity for students to put themselves out there and become comfortable with who they are in a relaxed yet competitive environment. Many of the disk-ers have played together since 8th grade in Mr. Careys legendary Frisbee club and have become a tight knit and bonded group. Requirements are simple; play hard, be nice, and be open to suggestions and criticisms. This past year the club was a more laid-back concept where a small group of guys would meet 2 or 3 times a week; get the teams set and disk till their sports practice. This year, however, with the club's request of funding and high hopes of taking on other schools, it might be wise to pick up a Frisbee and go practice with a few friends. The unofficial Frisbee club meets almost every during the second half of lunch out on Lupin Field, and while it may not be an official meeting you can expect for the guys to give their all. The club has variety differently skilled players, from John Gainey's ability to always be unguarded, and James Amoss's ability to vault over the cousins, Jack and Colton. So no matter who you are, come out and toss the Frisbee, and, if you are lucky, you might even see Miss DeboisBlanc out there with us.
About the Contributor
Grey Schlueter, Writer
Grey Schlueter, a Capricorn in the 11th grade who has a black lab and who's favorite color is not gray.  Grey has lived in New Orleans the majority...