Beyonce In New Orleans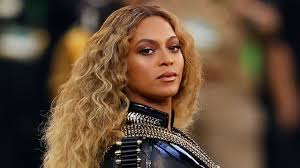 This past Saturday Beyoncé's Formation World Tour came to New Orleans, in the Mercedes- Benz Superdome. This is not her first time singing and dancing in the stadium. She performed at the Super Bowl XLVII halftime show. Her performance that night included classic hits such as "Drunk in Love", "Love on top", and "Halo". It also debuted many songs from her new album Lemonade, such as "Sorry," "Formation" and "Freedom". Her stunning new visual album, Lemonade, was filmed in and featured spots all around New Orleans and Louisiana.
Popular songs such as "Formation" were inspired by New Orleans. In the "Formation" music video, it shows disaster footage after Hurricane Katrina. To Beyoncé New Orleans represents resilience. It is the city that survived Hurricane Katrina and came back stronger. Beyoncé and her former band mate from Destiny's Child started a charity to provide aid and housing to victims and evacuees, called the Survivor Foundation. She often commemorates the city for its ability to recover. Last year, Beyoncé accepted the award for Video of the Year and dedicates the award to the people of New Orleans. In her speech, she spoke about the recent deaths of African-Americans by police and the Ninth Ward. She reminds the audience that the area still needs funding and resources. She uses her power to preach the ignorant people about the Black Lives Matter Movement and the struggling areas of Post-Katrina.
Beyoncé has always had strong ties to Louisiana. Her mother, Tina Knowles, is from Louisianan descent. Beyoncé's sister, Solange, currently lives in Louisiana. She has always known people who were affected by Katrina and this issue struck close to her heart. She also has a house in New Orleans and stays there from time to time.
Picture: https://www.google.com/imgres?imgurl=https%3A%2F%2Fcbsradionews.files.wordpress.com%2F2016%2F02%2Fbeyonce-super-bowl-50.jpg%3Fw%3D640&imgrefurl=http%3A%2F%2Fenergy1037.cbslocal.com%2Ftag%2Fbeyonce%2F&docid=BPROS3_MlkyiPM&tbnid=DliWDWaFm3xkrM%3A&w=640&h=360&bih=662&biw=1366&ved=0ahUKEwj_yYOGtOzPAhWL2YMKHbV1DQQQMwg0KAEwAQ&iact=mrc&uact=8