Hurricane Matthew and Its Impact
Hurricane Matthew and its Impact
Hurricane Matthew started as a tropical storm, but quickly became a hurricane category 3-4 which devastated Haiti, Cuba, and eventually moved on to the southeastern United States. The Hurricane's death toll has risen to 1,027 and has hopefully climaxed. Some people are still without power, and Haiti is struggling to regain its balance after being shaken so hard by the storm. The most amount of rainfall was in Savannah, Georgia at 17.49 inches. There were many people trapped in homes or vehicles, roads and a couple of interstates closed due to flooding, and downed powerlines,  resulting in further difficulties with getting access to help.
Hurricane Matthew has brought many locals to reflect upon Hurricane Katrina's devastation of New Orleans back in 2005. Hurricane Katrina also was a category three when it hit the Gulf Coast and its death toll ended at 1,836, but most of the destruction was caused by a failure in the levee system. As New Orleanians, we empathize on a personal level, and we can only hope that the people affected by Hurricane Matthew get the help they need before their death toll rises any more.
We have been fortunate enough to have a calm hurricane season in New Orleans, but it is imperative that we look out for our neighbors during these distressing times.
Luckily for people affected by Hurricane Katrina and Hurricane Matthew, people were sent from all over to help in the cleanup and restoration of their cities. The Red Cross opened community emergency shelters,  mobilized more than 3,000 disaster workers, and are ready to "respond immediately to the needs"  in the Caribbean and America. Other relief efforts include assisting "up to 15,000 families with items including tarps, water containers, hygiene kits and blankets" and providing medical aid to support "over 200 medical facilities." How can we help? For Hurricane Matthew, many organizations (such as UNICEF, Americares, Red Cross, etc.) are providing relief and asking for assistance through donation.
Sources:
https://www.dosomething.org/us/facts/11-facts-about-hurricane-katrina
http://www.history.com/topics/hurricane-katrina#
http://www.wftv.com/news/hurricane-matthew-power-outages
https://weather.com/storms/hurricane/news/hurricane-matthew-bahamas-florida-georgia-carolinas-forecast
https://weather.com/storms/hurricane-central/matthew-2016/AL142016?cm_ven=PS_GGL_Matthew_9282016_1&gclid=CO7k59Oy1s8CFQ6taQodYmEK8g
https://weather.com/news/news/hurricane-matthew-how-help
https://www.google.com/url?sa=i&rct=j&q=&esrc=s&source=images&cd=&cad=rja&uact=8&ved=0ahUKEwj5k4v5tOzPAhUB1oMKHXnDDJoQjRwIBw&url=http%3A%2F%2Fwccftech.com%2Fnasa-footage-hurricane-matthew%2F&psig=AFQjCNHyghwjgNhK5vMq1XISqL4AkW3aRQ&ust=1477157039620212
About the Contributor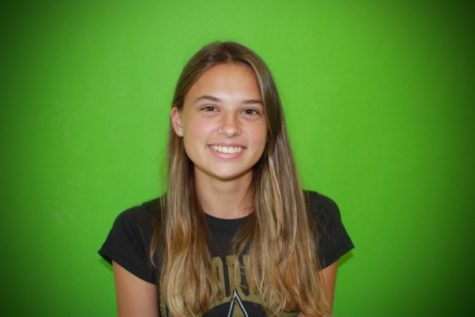 Helena Stanley, Writer
Helena is in the 11th grade and has lived in New Orleans all her life (minus Katrina). She is an Aries and her favorite color is blue. She has five dogs...