Swimming District Meet
Last Saturday the Newman swim team competed in the district meet at St. Martins competing against all of the teams that are in our district. Because this meet was midday on a Saturday none of us were very excited to go in first place. But these troubles only bring us closer as team as we prepare for our upcoming state meet in Sulphur. This meet this week was not as eventful as the others. Everyone did great job and swam well. The Newman Girls came in 2nd place to Sacred Heart. The boy's team however, dominated the competition and came in 1st place. Looking back on the meet and the pool, a couple of other guys and I noticed the pool felt more dense in a way. It is kind of hard to explain but we felt as if the pool was harder to move in than last time we raced there. The pool was warmer than last time that could be the possible answer.  Despite our pool conspiracies, we are hoping to bring the big W of the season home with a victory at state. Thank you and GO GREENIES.
About the Writer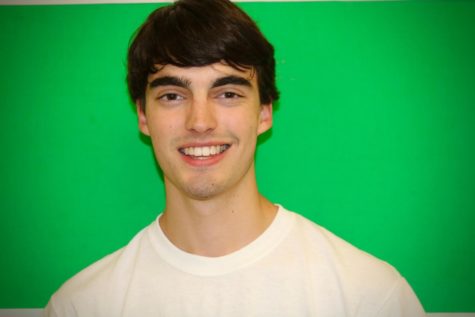 Ben Rosamond, Writer

Ben Rosamond is in 12th grade
Ben Rosamond's favorite color is Green
Ben Rosamond has a Chocolate lab named Snickers
Ben Rosamond's zodiac...