How to Become a Cornhole Master – Part 1
Introduction:
Welcome to the first part of my multi-part series on the basics of the riveting game of cornhole.  Throughout this series, I  will profile the art of cornhole and teach you all how to become uncontested cornhole wizards.
This guide will follow the rules and best practices set forth by the American Cornhhole Association, a not-for-profit founded by a group of friends that has blossomed into (according to the claims of the ACA) the largest standardized cornholing organization.
About the sport:
Cornhole is commonly considered to be a tailgate game but has evolved into more of a lifestyle.  Sports historians have claimed that that cornhole traces its roots to a game originating in 14th century Germany and started to gain popularity as the modern sport we know and love when it reemerged in the Kentucky hills about 100 years ago.
Unfortunately for fans who are trying to break into the sport with minimal confusion, cornhole is a game that goes by many names.  According to the American Cornhole Association, cornhole is also known as Corn Toss, Bean Bag, Bean Toss, Soft Horseshoes, and Indiana Horseshoes.  Commercially, some cornhole products are available under the name "Tailgate Toss" or "Tournament Bean Bag Toss."
Due to the minimal contact of traditional cornhole (for obvious liability reasons, this guide is not allowed to profile underground street cornhole), cornhole is a lifelong sport that can be enjoyed by people of all ages.  Stay tuned to this guide for future issues on the rules of the game and local leagues.
About the Contributor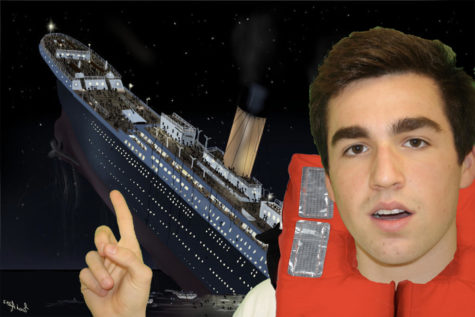 Connor Page, Managing Editor
Connor Page is a member of the Class of 2018.  His favorite color a deep maroon, and he enjoys taking long walks on nuclear waste dumps at sunset.  Connor...