McGehee Meet
The Newman varsity swim team has had a very successful season so far this fall. Both the boys' and girls' teams have won all of their home meets and have also performed very well at larger invitational meets.
On Tuesday, the swim team had its final home meet of the season. The girls' team swam against McGehee and the boys swam a time trial. The girls won their meet with many impressive finishes and best times. The boys' team also had a very successful meet, sweeping all of the events due to the absence of an opponent.
The team attributes some of its recent success to the new coaching staff. Kristi Ritengirk has stepped into the role as head coach and Tess Sweatmen and Madame Cransac are now assistant coaches. The team has also been doing Pilates with Madame Cransac on the days that they are not lifting, which has enhanced the swimmers' strength and flexibility.
The next swim meet will be the district championships on October 21 at St. Martins. Let's keep supporting our Greenies on their journey to victory at the state championships!
About the Contributor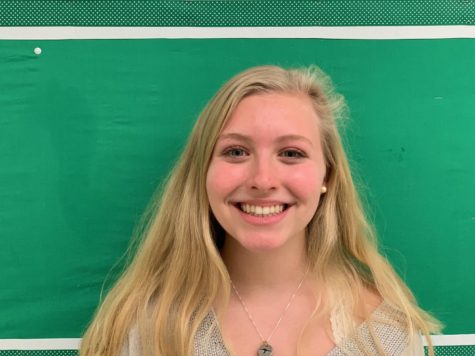 Serena Klebba, Editor-in-Chief
Serena is a senior who has written for the Navigator all four years of high school. Some of her favorite memories from her time working with the paper...