Cheer Season 2017
The cheer season began in late August, and senior captains Claire Rufin and Lexi Alexander got right to teaching new routines and dances immediately. The next week, the team took part in a three-day camp with the Universal Cheerleaders Association (UCA). We learned new cheers, dances, and stunts, while also learning about how to raise school spirit and being "spirit leaders." This has translated into our team's dynamic, summed up perfectly by Lexi: "We are just a spunky group of gals trying to increase school spirit." Claire and Lexi were quick to incorporate everything we had learned into our regular routine at games. Stunts were added into our home game halftime performances and our sideline displays. Our captains plan to bring out the big guns for the playoffs with ever-popular shaky letters (or, as the crowd calls them, "fuzzy letters") and more difficult stunts. The team has grown together and bonded over our energetic nature. Claire seconds that notion: "Being able to lead the crowd as a team is exhilarating! We couldn't ask for a better group of girls to call family." Our Athletic Director, Mr. Summerour, is especially impressed by the squad's talent, declaring that "this is the best the cheer program has been." I think we can all agree! Go big green!
About the Contributor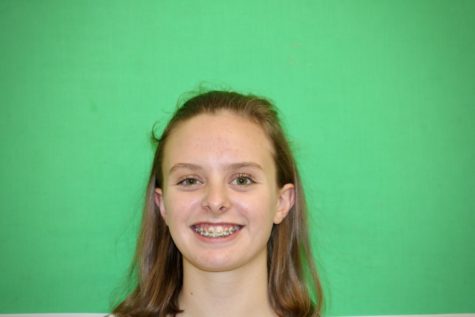 Caroline Sillars, Sports Photography Coordinator
I am a sophomore at Newman and have been here since Pre-K. I am a cheerleader and I have been on the gymnastics team for six years. I am a Leo and my favorite...