Peter and the Starcatcher: Rehersal Progress
If you live near Newman, or for some reason stay oddly late, you may have noticed fourteen kids leaving Newman's campus at 8:30 pm. Since the second week of school rehearsals for Peter and the Starcatcher have taken place. Peter and the Starcatcher is a Tony Award-winning play which tells the story of what happens before Peter Pan (Harry M) picks up Wendy and her siblings and they venture off to Neverland. Each night from 5:30-8:30 we scrupulously go through our scenes and lines to perfect each detail. The show features difficult technical feats like eight-foot platforms, a tilted stage, and a secret device that makes Molly (Margot R) fly! As we enter these next two weeks we get closer to opening night, and in turn, rehearsals become longer and harder. This week we will have rehearsal each weekday for four hours which all lead up to our eight-hour rehearsal on Saturday, but almost every rehearsal we order a McDonalds Cookie Tote, and all of the cast can say they left the show a little heavier in the heart and on the scale! We hope all of you come to the show which is on Thursday, October 18th through Saturday, October 20th each night at 7 pm in Henson Auditorium.
Follow us on Instagram @starcatchernewman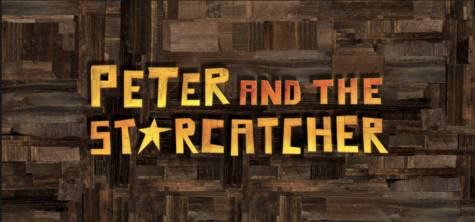 Hang on for a minute...we're trying to find some more stories you might like.