PSA for the PSAT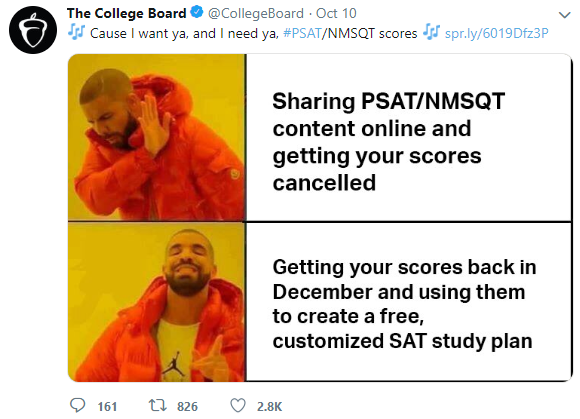 ATTENTION!
Do not discuss PSAT questions or answers through any way, including but not limited to:  text message, phone calls, Facetime, Houseparty, MySpace, Twitter, OoVoo, DM, Google+, Instagram, Nintendo Chatroom, Skype, Tumblr, Kik, Bumble, Christian Mingle, Farmersonly.net,  a message in a bottle, or smoke signals.
If you do, your scores will be canceled, you will get a 200 on the SAT, you won't get into college,  and you will end up jobless and broke, living in the closet of the Newman commons, with a cat as your only friend.
Here it is, straight from the college board: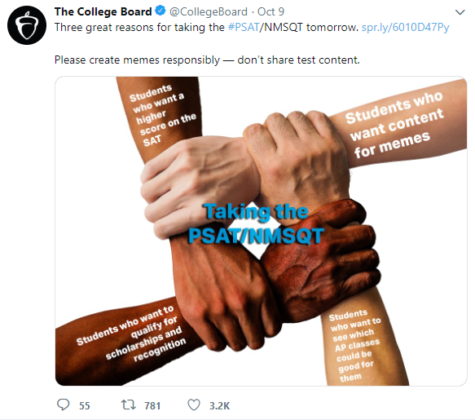 Hang on for a minute...we're trying to find some more stories you might like.