King Cake Festival Recap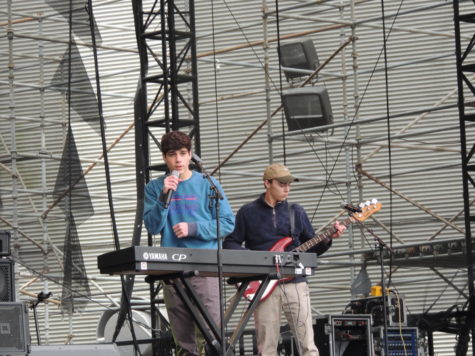 The 6thannual King Cake Festival took place on January 27that Champions Square adjacent to the Superdome. The day kicked off with a 1-mile family run and 4.5-kilometer race in the morning in case anyone in attendance wanted to work off all that king cake in advance. 24 different types and styles of king cake were available for tasting for $1 each; however, admission to the festival was free. Those in attendance could then cast their votes in the center of Champions Square by depositing a silver doubloon into acrylic canisters.
The turnout was solid with a constant crowd of people circulating in and out during the morning and afternoon. This family-friendly festival featured live music throughout the day including Newman's own One South Lark who performed around noon. This resulted in Newman students attending in numbers large enough to rival student attendance at most Newman sporting events. Proceeds benefited Ochsner Hospital for Children.
List of Winners by Category:
BEST PRESENTATION: Balestra's (Blueberry Lemon Chantilly Lace King Cake)
MOST UNIQUE: Balestra's (Blueberry Lemon Chantilly Lace King Cake)
BEST TRADITIONAL: Chef Brandon Bordelon and Buttermilk Drop Bakery
BEST NON-TRADITIONAL: Quintin's Natural King Cake Ice Cream
MOST LIKELY TO REPLACE A MEAL: Balestra's (King Cake Sushi)
PEOPLE'S CHOICE: Cannata's