The Club Chartering Process
There is no denying Newman students' love for clubs. From cooking to the stock market, there is a club or two for every student on campus.
This year Newman students were more engaged in the club process than ever, which resulted in the chartering of almost thirty clubs. Many of these clubs were designed to promote service and mental health on campus, but despite their best intentions, the founding of so many clubs overwhelmed the chartering system. Additionally, a lack of coordination between founders led to numerous clubs chartered with the same mission which slowed down the chartering process.
To charter a club, founders must fill out a form outlining their clubs goals, defend the reason for their charter to the Executive Committee (ExComm), and if desired appear in front of ExComm to petition for funding. With over twenty clubs officially charted this year, Excomm and the student activities committee found themselves in a bind when allocating funding. According to junior student activities representative Max Jacobson, "This year club chartering was more chaotic than I have ever seen it throughout my years in high school. There were upwards of twenty clubs that wanted to charter and even more clubs that wanted to re-charter. To top it all off, almost all clubs requested money, and that sum was over eight thousand dollars, and ExComm had nowhere near that amount of money to give."
The sheer quantity of clubs in existence this year prompted Mrs. Nicholson, the Student Activities faculty sponsor, to design a club schedule to minimize conflicts. Clubs now meet on a weekly or bi-weekly basis and meetings are held on the same day of the week.
Although the club chartering process was chaotic this year, many students and faculty members alike are excited for the wider range of clubs offered on campus this year.
About the Contributor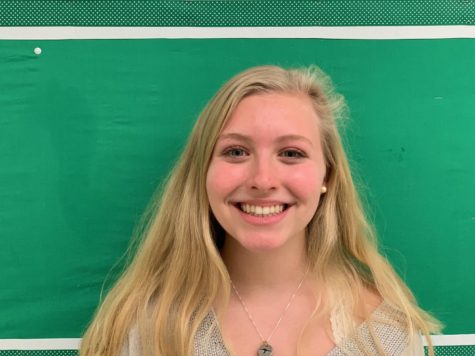 Serena Klebba, Editor-in-Chief
Serena is a senior who has written for the Navigator all four years of high school. Some of her favorite memories from her time working with the paper...