New Orleans Little League Champions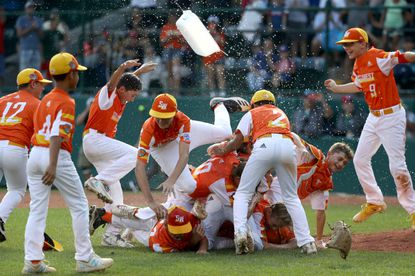 On August 25th, 2019, the New Orleans Little League team, based in River Ridge, won Louisiana's very first Little League World Series title. They competed against the team from Curacao, a Dutch Caribbean island country, winning a resounding victory of 8-0 at Lamade Stadium in South Williamsport, Pennsylvania.
Initially, the team comprised of players from all over New Orleans. They lost the opening game of the tournament to  Hawaii, but in their second game against Oregon they clawed their way out of the losers' bracket. This win gave them the momentum to beat some of competition's best teams including New Jersey, Virginia, and eventually Hawaii. The team ultimately won six games in eight days, becoming the first team to win the LLWS after losing their first game of the tournament since 2001.
"People from New Orleans and Louisiana in general are very resilient type of people," said manager Scott Frazier. "And this team exemplifies the resiliency that we have from the area that we come from."
The whole team performed astoundingly well but the real stars were the duo of Reece Roussel and Marshall Louque. Roussel broke the previous LLWS hits record of 14, shining at the plate with 17 hits in 23 appearances. Louque also set an impressive record, with a 3-for-3 effort, for doubles at the tournament finishing with 7. Kelly Elliott Dine, the home plate umpire, also became just the second woman to call balls and strikes for a Little League title game and is just the sixth woman to umpire at the LLWS in the tournament's 73-year history.
"This tournament started with approximately 7,700 teams, and here we are with the best out of everybody. It's just surreal," remarked manager Scott Frazier.
With the amazing performance of the New Orleans team, U.S. teams have won back-to-back Little League championships for the first time since 2009.