Iowa Caucuses
On Monday, February 3rd, the Iowa Caucuses took place and the Democrat and Republican candidates for the state were chosen. The Iowa Caucuses are the first official votes of the presidential race. With Donald Trump as president and with no legitimate challenger, the Republican vote was already set to endorse him, so the real competition was for the Democratic Party. Although Iowa is a small state in both size and population and is 85% white voters, because it is the first state to select a nominee, the winner will receive a ton of publicity and momentum for the rest of the presidential race. Iowa is often a strong indicator of who will win the presidential nomination for that party. Former president Barrack Obama election success started in the Iowa Caucuses of 2008.
The caucuses are very different from most primary elections in other states, for there are many local caucus meetings to discuss the candidates. These meetings are usually held in schools, gyms, libraries, and peoples' houses. Many people enter the meeting undecided for a candidate, and people often make a decision as a group rather than selecting a candidate from a ballot. There are over 1,600 caucus locations for the event, which all vary in sizes from ten to a hundred people. Some meetings with ties for a candidate will even flip a coin to decide who they will vote for. Candidates need to get 15% of the crowd to receive support: "If a candidate does not get 15%, they get no delegates, and their voters can re-sort and go to their second choice in the next — and final — round" (npr.org). This is why second-choice candidates are also very important to the caucuses. Second place can confirm that a candidate is viable choice to voters in other states. The only candidates this year who polled above 15% in most precincts were Elizabeth Warren, Joe Biden, Bernie Sanders,and Pete Buttigieg; so the Democratic candidate selected will most likely be one of these candidates, but as of this writing it is still unclear which of these candidates will be chosen as the winner of the Iowa Caucuses and receive the most delegates in the first state in this election cycle. It will be big news this week.
About the Contributor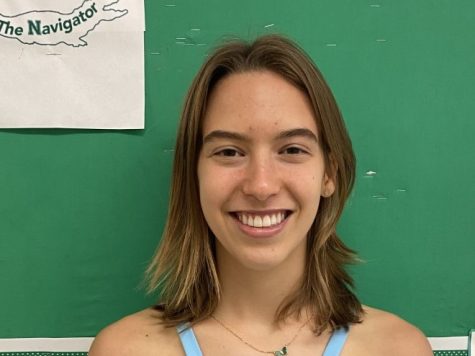 Allison Nowak, Editor-in-Chief
Allison is a senior who has written for the Navigator since her freshman year. When not writing for the Navigator, she can be seen playing soccer for both...