Making History: The Inauguration of the 49th Vice President Kamala Harris
Kamala Harris Is The First Female, Biracial, Asian, South Asian, Indian, Black, And Person Of Color To Become Vice President.
Just weeks after an insecrution on the Capitol grounds, the United States proved that democracy prevails and sworn in its 46th president and 49th vice president, but this inauguration was not an ordinary one. In fact, it was a historic and unmissable one because the 49th vice president recently sworn was Kamala Harris.
Vice President Harris's inauguration was momentous because she made history. Vice President Kamala Harris made history on January 20, 2021 because she became not only the first female vice president of the United States but the first person of color, Black, Asian, South Asian, Indian, and biracial vice president of the United States. She shattered so many glass ceilings in one shot with her ascension to the vice presidency. Even as she made history, Harris acknowledged the women who came before her by donning a purple dress. The purple dress was a tribute in a way to Shirley Chisholm because purple—alongside gold and white—is one of the colors of the United State's women's suffrage party.
Additionally, this inauguration was unmissable because history unfolded live on American national television. Many young girls, women, and people of color felt represented and recognized that change was coming as Harris took her oath of office. Furthermore, dismissal or censorship of Vice President Harris's accomplishment is a snub and belittlement of what women can truly achieve and blocks any attempt of changing the nation for the better—especially in gender equality.
It was a bright day for the United States of America on that Wednesday morning because regardless of politics and beliefs…a woman finally held the second most powerful office in the land. This accomplishment of Vice President Harris is a testament to what both women and people of color can achieve as the years go on. In the words of Kamala Harris, "But while I may be the first woman in this office, I won't be the last".
About the Contributor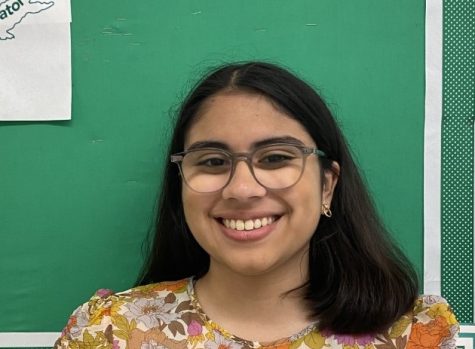 Colette Bu, Writer
Colette Bu is member of the Class of 2023 who has attended Newman since 7th grade. Some of her favorite subjects include History and English. Outside of...