The Legacy of Representative John Lewis Lives On In Georgia's Two New Senators
"Good trouble" are the two words that many associate with the late Representative John Lewis from Georgia, but these two words are not enough to sum up the massive legacy he left behind.
In 1940, John Lewis was born in Tory, Alabama. He was both a civil rights activist as well as a representative of the fifth congressional district in Georgia. He participated and led many key moments of the civil rights movement. Lewis was one of the "Big Six" who organized the March on Washington in 1963. Additionally in 1965, he led one of the three marches from Selma to Montgomery across the infamous Edmund Pettus Bridge. This march nearly cost his life because state troopers and police attacked the peaceful protesters. Later on this violent confrontations made by the police would be called "Bloody Sunday". Through the hardships and turmoil, John Lewis and his civil rights allies prevailed and helped bring about an end to segregation. While fighting for equality and justice, John Lewis also inspired a whole new generation.
In Atlanta Georgia, a 16 year-old boy wrote to John Lewis. In his letter, he stated that John Lewis's fight against racial inequality inspired him after reading Lewis's book Walking With the Wind. Furthermore, he was in awe that John Lewis made such an impact in his country at a young age as the chairman of the Student Nonviolent Coordinating Committee. His letter led him to a summer job with Lewis. The teenager who penned the letter to the civil rights icon is Jon Ossoff, the current senior Georgia senator. Following in the footsteps of his late mentor, Jon Ossoff is continuing Lewis's fight against systemic racism by championing John Lewis's legacy of fighting the good fight alongside Senator Raphael Warnock the junior Democrat senator from Georgia who also bears the legacy of John Lewis. Furthermore, Senator Warnock is the pastor of Ebenezer Baptist Church, a church regularly attended by Rep. John Lewis. Additionally, the Ebenezer Baptist Church was the same church that Reverend Martin Luther King Jr. was a pastor for.
Together the two senators are the champions of John Lewis's legacy on Capitol Hill. Currently, both senators have introduced plans to implement the John Lewis Voting Rights Advancement Act. The new voting rights is a restoration of the 1965 Voting Rights act because in 2013 the Supreme Court stripped an integral part of the bill that protects many minorities from facing voter suppression. The approval and passing of this bill would protect the vote which in Lewis's words is the "the most powerful non-violent tool we have in a democracy".
About the Contributor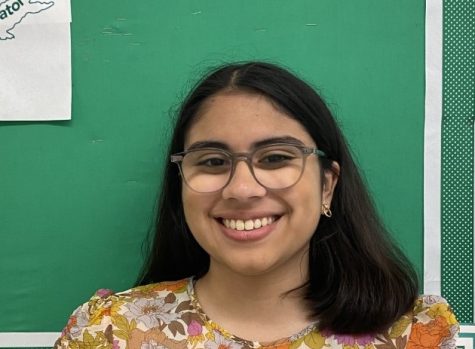 Colette Bu, Writer
Colette Bu is member of the Class of 2023 who has attended Newman since 7th grade. Some of her favorite subjects include History and English. Outside of...