Time to Study!
As a school that emphasizes scholarly pursuits and high academic caliber, Newman provides spaces for individuals as well as groups to have premier study spaces, where students can pursue these ambitions. From the commons to the ARL, Newman students have an array choices for spaces dedicated to schoolwork. 
Starting with the exclusive senior patio, the space offers a nice, relaxing ambiance. It offers an exclusive atmosphere to seniors. The space set with green patio chairs allows for a perfect study spot that can turn into the perfect lunch spot in a matter of seconds. With people passing by you are bound to run into a familiar face. But beware of the falling flowers in spring – they may attack the food. 
Up next is the new installation of the Bollinger space. The Bollinger Gallery space offers students a quiet place, where they can study amongst awe-inspiring art adoring the falls. Furthermore, there is an automatic sense of calmness in the space as the floor to ceiling window panes invite the sun in. Thus, illuminating the space with its natural light. Occasionally, the band makes its presence known, covering songs such as the Indiana Jones theme and other popular songs. 
One of the core student spaces on campus is the Commons. With Newman-green couches and gray ottomans, students can study in a more relaxed atmosphere depending on the free period. Noise level of the space may vary day to day so it's best to bring noise canceling headphones to tune out the world just in case. Placed throughout the space are also high top tables if much more serious work needs to be completed. If the Commons are quiet, it's a perfect place to crack down on homework or group projects. But if you like the hustle and bustle white noise, look no further! 
Need a space for an intense study session! Look no further! The Academic Resource Lab is one of the best places to study and review for tests. Equipped with whiteboards and chalkboards, there is a perfect place to draw out any mental maps and sketch ideas with study buddies. Additionally, with fidget toys and comfortable seating, the space allows you to study without the stress. 
These are just a few of the many spaces around campus, where students can take time throughout the day to focus on academic projects and pursuits. Do you have a favorite spot on campus? 
About the Contributor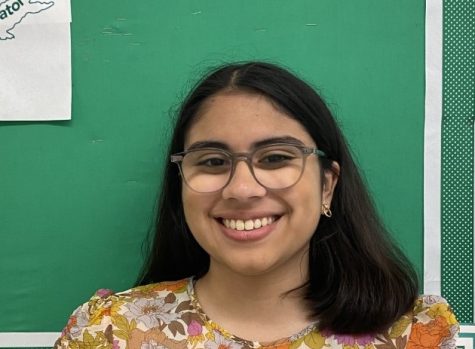 Colette Bu, Writer
Colette Bu is member of the Class of 2023 who has attended Newman since 7th grade. Some of her favorite subjects include History and English. Outside of...