Art in Bloom 2018
Art in Bloom at NOMA, one of New Orleans' most extravagant spring events,  showcases hundreds of floral designs. These designs include floral arrangements by local gardening groups, Ikebana  (Japanese art of floral arrangement consisting of strict rules), creative and exterior designs, tablescapes, and art from local schools. This year's theme was Queen of the Arts, inspired by the Queen from Within: Adorned Archetypes exhibit, which included over 100 gowns, headpieces, and jewelry created by highly acclaimed designers such as Alexander McQueen, Adidas, and Gucci. The fashion pieces in the exhibit are representative of 7 archetypal personalities: Sage, Magician, Enchantress, Explorer, Mother Earth, Heroine, and Thespian. The Newman ceramics classes teamed up this year to created 3 totems of blue hearts, magnolias, leaves, and bees. Many other schools took the theme into their own hands: a large card house and a set of large paper dolls were some of the other focal points of the young artist's work. Although the lifespan of the flowers restricts Art in Bloom to a 4-day showcase, it is an event to attend!
About the Contributor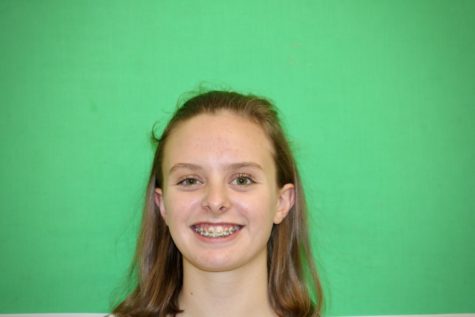 Caroline Sillars, Sports Photography Coordinator
I am a sophomore at Newman and have been here since Pre-K. I am a cheerleader and I have been on the gymnastics team for six years. I am a Leo and my favorite...