Congressional National Qualifier and the Debate Team's Recent Successes
When people think of Congress they often think of bureaucrats on Capitol Hill, yet recently the Speech and Debate team gained new perspective into this two hundred year old monolith.
This past weekend members of the Speech and Debate team competed in the national qualifying tournament for congressional debate. This is an event loosely based on the structure of the US congress as it is divided into a house and senate, and a docket of bills and resolutions are debated.
Despite this being an event that Newman does not frequently compete in, the team did extraordinarily well. In the Senate, Sydney Gold secured one of the two qualifying spots for nationals. In the house, Serena Klebba and Griffin Descant secured two of the four national qualifying seats, and Emmy Pilant as first alternate.
The team's congressional success was representative of an even more successful weekend. Griffin Descant came third in Extemporaneous speaking. In impromptu speaking Sydney Gold came first and Serena Klebba came second.
This same weekend, two policy teams traveled to Shreveport for the Airline High School tournament. In novice policy Elly Patron and Zoomoria Eugene took third. They credit their recent successes in part to the changes in coaching staff and the specialized attention each team member now receives.
The successes of the team in recent weeks paint a promising picture as the team looks towards a final slew of local and national circuit tournaments in the months leading up to state.
About the Contributor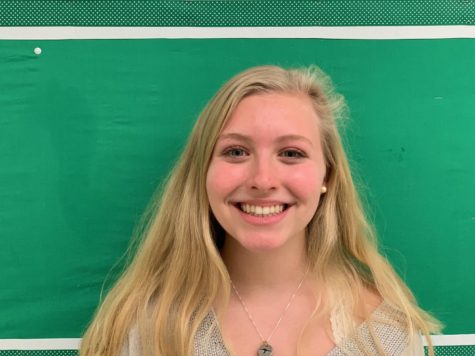 Serena Klebba, Editor-in-Chief
Serena is a senior who has written for the Navigator all four years of high school. Some of her favorite memories from her time working with the paper...