18 Newman Students Qualify to the National Speech & Debate Tournament
The Newman Speech & Debate Team won the Louisiana District Tournament, along with claiming 18 qualifying slots to the National Speech & Debate Tournament.
From debating about world events to writing and memorizing a speech in 30 minutes to performing prepared acting events, speech & debate is an activity that brings students together, teaches you to build confidence in speaking and performing, and enhances your research and analytical skills. It is an activity designed for everyone that teaches students important skills for later in life, while providing a fun and inclusive competition space.
On Friday, March 10th, students from across Louisiana—including 29 members of the Newman Speech & Debate Team—arrived at Newman's campus to compete in the Louisiana District Debate Tournament at Isidore Newman School, which qualifies the top two places in each event to the National Speech and Debate Tournament in Phoenix, Arizona this June.
Since each school could only have 4 slots in each event, many Newman students had to compete in events they had never done before due to the large size of the team. Other students competed in more than one event—including congressional debate, extemporaneous speaking, and their normal debate/speech event—to increase chances of earning qualifying slots to the national tournament.
It was unusual that the tournament was held at Newman this year, as students had to adapt to competing in their traditional learning environments and hanging out in the dining hall with the rest of the competitors. Additionally, instead of staying at a hotel and working in a conference room the night before and morning of the tournament, students stayed at their own houses and worked at Newman during the school day, which concerned Mr. Vincent since outside factors could effect students' ability to compete well. To try to mirror a normal district tournament, students had practice from 4 to 9 PM on Thursday night before the tournament and came in at 11 AM on Friday for a team work day before the tournament began at 4 PM. Students were able to sleep in and were not allowed to attend school on Friday to ensure they were well rested and preserve their brain power for the tournament. The tournament lasted two days, and the awards ceremony was held on Saturday Night in the Krohn Foyer.
As a result of Newman's hard work and persistence leading up to the tournament, including 2 hour practices every day the week of the tournament and a practice till 9 PM the night before, Newman took home the first place overall district championship title, along with overall first place in debate and overall first place in congress. The district point leaders were also recognized (students earn points for each round they compete in, which adds up to these totals): Sylvie Wilson ('24) took fifth place, Isabella Lombard ('24) took fourth place, and Elizabeth Elliot ('23) took first place with 2850 points, more than second and third place combined.
Finally, 18 Newman students earned qualifying slots to the National Speech and Debate Tournament. Sam Rice ('24) and Owen Dodd ('24) qualified in Lincoln-Douglas Debate, teams of Nick Rezza ('25) & Jackson Dirks ('26) and Grace Carmody ('24) & Aria Jolly ('25) qualified in Policy Debate, team of Nathan Xiang ('24) & Joseph Culotta ('24) qualified in Public Forum Debate, Isabelle Plaisance ('23) qualified in Informative Speaking, Amaia Ottley ('23) and Lexie Toshav ('26) qualified in International Extemp, and Andrew Brandt ('25) and Peyton Johnson ('23) qualified in the House in Congressional Debate. Additionally, Elizabeth Elliot ('23), Hudson Nguyen ('25), Maslen L'Esperance ('25), Amar Walia ('25), and Paul Richard ('25) applied and were selected to compete on the Louisiana World Schools Debate team at the national tournament, coached by Mr. Vincent.
Seniors Elizabeth Elliot ('23) and Isabelle Plaisance ('23) were also recognized as Four Time National Qualifiers after qualifying for and attending the national tournament for each of their four years in high school.
While 18 students qualified at the tournament, many others advanced to elimination rounds and even final rounds in their events, helping earn overall points for the team. Students who did not earn qualifying slots still have chances to attend the national tournament through qualifying in the last chance qualifier tournament or being one of two students selected by Mr. Vincent to compete in supplemental events.
The team could not have done this well without the hard work of Mr. Vincent, Newman's Director of Speech & Debate, along with debate assistant coaches Bennett Dombcik, Austin Broussard, and Harun Vemulapalli and speech assistant coaches Lynn Beeson and Alma Nicholson. Additionally, thank you to Greg Malis (Newman's Math Department Chair and former Director of Speech & Debate) for directing the tournament and ensuring everything went smoothly.
On Wednesday, March 22nd, 39 members of the team will be heading to Lafayette, Louisiana to compete in the LHSSL State Tournament of Champions to determine the state championship winner. They will compete for three days (Thursday-Saturday) with awards announced on Saturday night, before returning on Sunday morning. Wish the team the best of luck at state this week!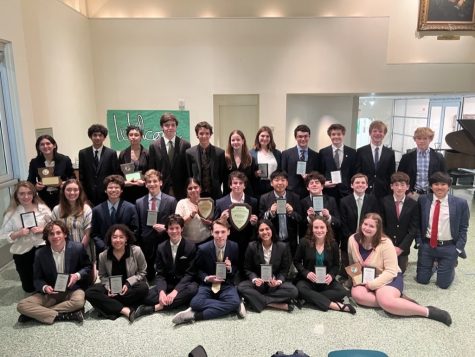 About the Contributor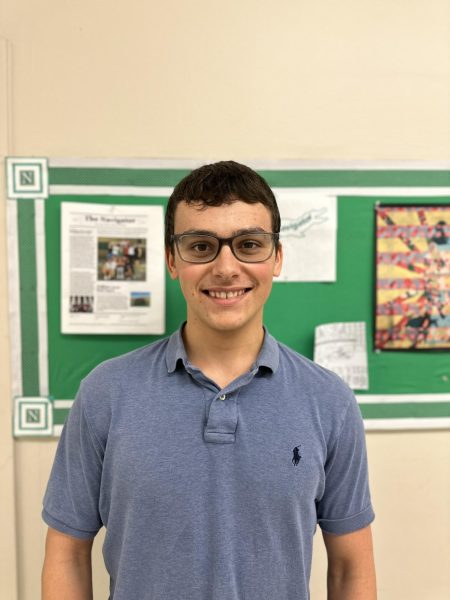 Nick Rezza, Technology Coordinator
Nick is a current junior, who oversees all technology for the Navigator, including managing the website and working with the software for the print publications....