Boil-Water Advisories
Last week, uptown New Orleans, once again, experienced a boil-water advisory. Water boil advisories occur when there is a break in a water pipe, causing water to escape the pipes leading to a drop in its pressure. Low pressure can permit contaminants to enter the water supply and force people to boil their water to avoid getting sick from bacteria such as E coli in the water system.
On October 12, a 110-year-old water main broke near Panola and Lowerline streets. The initial water samples were tested clean, but Monday morning the pressure dropped again due to crews turning on the water valves too soon. After the pipe broke, the street quickly became a prime area for whitewater rafting. Unfortunately, these breaks and their accompanying advisories, which are usually precautionary measures, have become regular occurrences in New Orleans thanks to the city's 110 year-old system. Water boiling is a common procedure for the New Orleanians. The Times-Picayune quotes a man entering Panola Street Café for breakfast, who merely states, "…it's business as usual." Over half of the city's pipes are more than 80 years old, and sadly, they do not seem like they are going to be fixed any time soon, as it would take over 50 million dollars to repair our ancient pipes. Luckily, boil advisories happen so often, everyone here knows how to react to the warning and to follow the suggested safety measures. In the past seven years, there have been 17 boil-water advisories in New Orleans, averaging about two to three advisories per year. All we can do is enjoy the tap water while we can, as we count down the days until the next advisory!
About the Contributor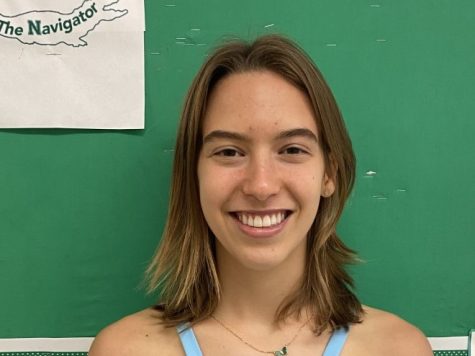 Allison Nowak, Editor-in-Chief
Allison is a senior who has written for the Navigator since her freshman year. When not writing for the Navigator, she can be seen playing soccer for both...