2020: A Year in Music
Many thought 2020 was going to be a "big" year in the music industry due to new promising artists, like Billie Eilish, making a place for themselves on the map. Unfortunately when COVID-19 struck, many live music festivals (like Coachella) and other concerts were cancelled because of the coronavirus. 2020 might not have been the year for music, but this year made light of the celebrities who used their creativity to the best of their ability. Four of the strongest creative minds this year were Taylor Swift, Megan Thee Stallion, Lady Gaga, and Ariana Grande.
Many know Taylor Swift as the country-pop star who sang and wrote the songs "Love Story" and "You Belong With Me", but through the years she has evolved through many personas and eras. During 2020, her creativity process seemed to flourish. Just 11 months after her album Lover, Swift released a completely new album Folklore. Compared with her other albums, Folklore not only has a different aesthetic but a completely different structure of songwriting. Folklore's story structure is unique because it uses a set of songs to tell a narrative story. For example, one story is about heartbreak and a loss of innocence. This story is told through three different songs: "cardigan", "august", and "betty". It follows the story of three teenagers—James, Betty, and another unnamed girl. As if this wasn't enough for music lovers everywhere, Taylor Swift dropped the sister album to Folklore—Evermore—just a mere five months later! Taylor Swift song writing shines through significantly in the song "no body, no crime" feat. HAIM. This song is actually a murder mystery told by the perspective of the detective. Taylor Swift proved that even during the worst of times that it was possible to create some light in the darkness.
As the summer came to a close, SNL marked their return to the studio with a show hosted by Chris Rock and Megan Thee Stallion as the musical guest. Megan Thee Stallion used her SNL debut phenomenally. During her actual performance, Megan Thee Stallion performed "Savage". During the middle of the song, a Malcom X quote was aired: "[T]he most disrespected person in America is the black woman. The most unprotected person in America is the black woman. The most neglected person in America is the black woman". She used her own platform to raise attention to the prejudices that cost the lives of black women like Breonna Taylor during her performance. Additionally, Megan Thee Stallion proved her comedic chops in a song-sketch with other SNL cast members (Pete Davidson, Kenan Thompson, Ego Nwodim, and Chris Redd). The sketch was called "Bottom of Your Face"; it was about several men not being able to see their girlfriends' faces underneath the mask. This sketch brought humor to the predicament of not being able to see other people's faces while wearing a mask. Ultimately, Megan Thee Stallion brought all of her talent to her SNL debut during SNL's first episode of their 46th season.
As fall continues, the annual VMA awards roll around with many people fearful of the impact of COVID-19 on the live performances. Thankfully, Lady Gaga and Ariana Grande put the worries at rest. The two performed Lady Gaga's song "Rain on Me" from her new album Chromatica in which Ariana Grande is featured in. Throughout the performance both wore masks during their performance; they showed that masks were a new way of expressing our creativity and we could do any activity while wearing them.
2020 proved to be one of the most interesting years in the music industry. It allowed new opportunities for artists to find different creative avenues during this hardship. These artists proved that no matter what, the show must go on. Hopefully in the future, people will have the opportunity to attend live shows and concerts of their favorite artists.
Available links to these performances and albums can be found below:
Lady Gaga & Ariana Grande MTV VMA "Rain on Me Performance"
Taylor Swift's "folklore"
Taylor Swift's "evermore"
SNL and Megan Thee Stallion: Bottom of Your Face
About the Contributor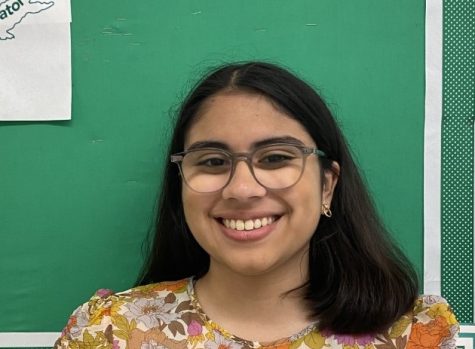 Colette Bu, Writer
Colette Bu is member of the Class of 2023 who has attended Newman since 7th grade. Some of her favorite subjects include History and English. Outside of...