Senior Shoutout – Trinity Williams
By January 7th, 2021, Trinity Williams had scored 1,000 points in her Newman Girls Basketball Career!
The basketball team celebrated her success with posters and pictures. Later, Trinity's senior night had an overtime win.
Trinity, reflecting on her achievement, mentioned to the Navigator that it was really cool and unexpected. Mrs. McCormick commented that "Trinity's energy is contagious both on and off the basketball court."
Her advisors, Mrs. Yarborough and Mrs. Gonzalez, both had to add that "Trinity epitomizes what it means to be a committed team member" and "she is always ready to step in and help out when called into action!"
A warm and friendly senior, she also charters the Social Justice Club at Newman, which meets every other Wednesday.
Let's hear it for Trinity Williams!
About the Contributor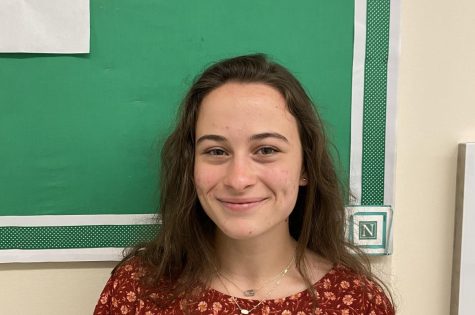 Isabelle Plaisance, Editor-in-Chief
Isabelle (Class of 2023) is a four-year veteran of the Navigator crew. She loves to write opinion pieces unprompted and also commonly sponsors the Varsity...