The Causey-Totorico Advisory
Some people see advisory as a place to eat snacks, skip advisory and roam the halls with friends, or just simply study for a test they forgot they had. But at the Causey-Totorico Advisory, it's so much more than that. Here, we are a family who genuinely enjoy each other's company and are always there for each other. 
Coming from a middle school advisory that was disjointed, it was a complete shift from what I excepted advisory period to be like. Suddenly, I was surprised that I was able to talk to peers who I never would have considered friends, let alone a second family. Members of the advisory welcomed new members with open arms. When I asked my advisory about their favorite memories, Brix offered Henry's first day at Newman. Henry joined the Newman community at what some would consider the worst possible time. With COVID raging, students were separated into advisory groups during lunchtime. Therefore, one might have considered it impossible to meet new people, but we defy norms at the Causey-Totorico Advisory. Instead, Henry received a round of thunderous applause. Henry was taken aback: "I was just sitting at my desk just watching because I didn't know what was going on with them…I was genuinely happy I felt like everyone got along and I could fit in and be friends with y'all." 
As we bonded as an advisory group, we also discovered chess together. The advisory group hosted many matches including the most memorable one: Mason versus Causey. This moment is considered a core memory here in the Causey-Totorico Advisory. It took place live during a class zoom meeting. Many like Kearney consider this chess match to be "legendary". At several points in the game, the competitors were stuck in a deadlock with "Duel of the Fates" playing in the background as a crowd of Causey-Totorico members as well as onlookers from other advisories peering to see who would be crowned victor, alas Causey prevailed. On a somewhat related note to chess, Saint would like me to mention that he beat Landon, Kearney, and Brix in the advisory chess tournament as well as how he got an A+ on his second-grade times tables. 
On the note of accomplishments, we celebrate the accomplishments and achievements of our fellow advisory members outside of Lemle 137. Our student-athletes like Morgan and Kearney won state titles and became state champions in the high school soccer arena. Additionally, both Morgan and Za defeated Sacred Heart this volleyball season competing for Newman's Girls Volleyball team. Additionally, in the football arena, Henry was able to steal plays from opposing teams during the playoffs. Furthermore, Cora competed in varsity gymnastics since 3rd grade.  We also have achievements in the arts with Rachel winning this year's Homecoming T-Shirt Design contest.  Furthermore, we have the leadership of the Newman community within our advisory with Brix being the manager of the baseball team for which Saint drank Bang energy drinks. Additionally, Clayton Murphy, our Junior class president who was previously the Freshman and Sophomore class president, is a member of our advisory. We also have a Pioneer Editor-In-Chief in our advisory, therefore the advisory is a holistic representation of Newman and its opportunities. 
But all of these accomplishments wouldn't be possible without our advisors, Mrs. Totorico and Mr. Causey. We are so grateful for all the time they dedicate to us within the forty-five-minute advisory window and the time they dedicate outside of it. When asked about our favorite things about our advisors, Henry said, "how they fight and care about us like they are our parents." I think we all can agree we could never have asked for better advisors to stand up for us. 
Finally on a more personal note, I am truly grateful for my advisory. I love how I'm constantly entertained since there never is a dull moment in our advisory. I'm immensely thankful how we are able to celebrate with each other during the happy moments and support each other during tough times. 
To Mr. Causey and Mrs. Totorico: thank you so much for everything and more.
About the Contributor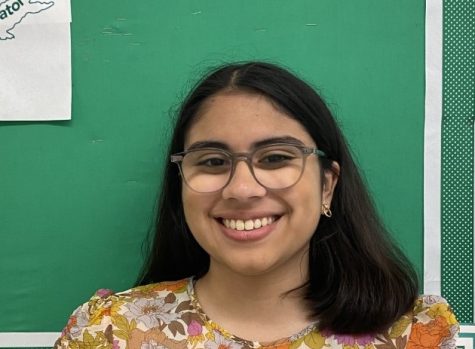 Colette Bu, Writer
Colette Bu is member of the Class of 2023 who has attended Newman since 7th grade. Some of her favorite subjects include History and English. Outside of...