A Snapshot of Newman's Favorite Social Medias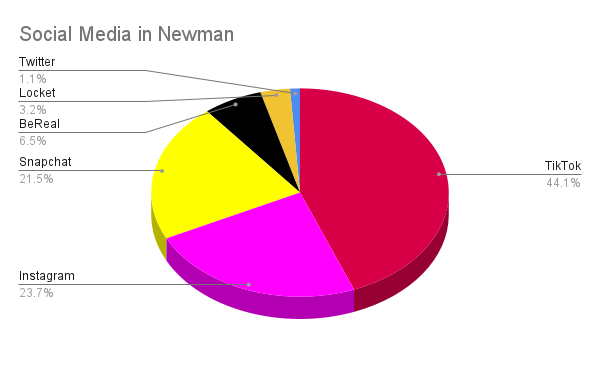 In the age of social media that we live in, I thought it would be a good idea to ask the student body what their favorite social media is. After asking a total of 93 students, ranging in grades from 9th to 12th, the results are as follows. 
TikTok: 41 (44.1%)
Instagram: 22 (23.7%)
Snapchat: 20 (21.5%)
BeReal: 6 (6.5%)
Locket: 3 (3.2%)
Twitter: 1 (1.1%)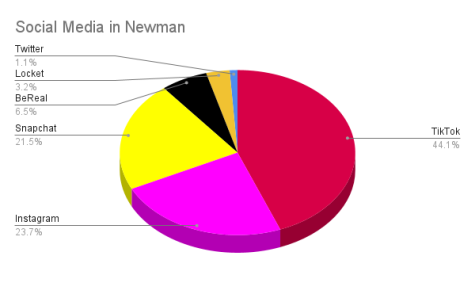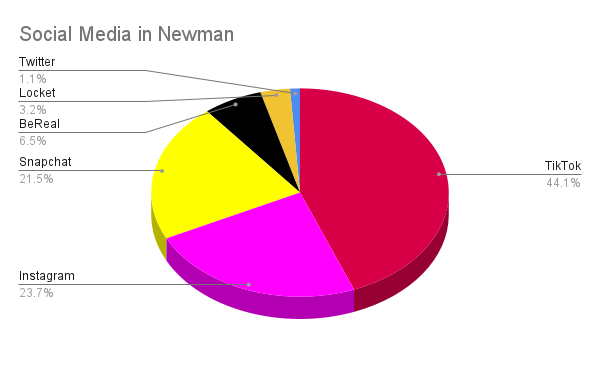 These apps are by far what seems the most popular, and Newman students agree with these trends.