New to Newman – Mr. Lovelady
Learn more about Mr. Lovelady, one of Newman's newest English teachers!
The 2022-23 school year brought many new teachers to Newman, including a new English teacher. Mr. Lovelady teaches English II and III to sophomores and juniors.
Mr. Lovelady grew up and attended middle and high school in Winchester, Virginia, before he headed to Sewanee, Tennessee. He attended college at Sewanee: the University of the South, where he received his masters degree in English. He has taught English to middle and upper school students across the country since, including in Texas, Virginia, and Louisiana, before coming to Newman.
His favorite things about teaching are "reading good books and talking about what it means to be a good writer." In his free time, Mr. Lovelady enjoys searching for good records, taking pictures, and trying to keep the few plants he owns alive. One of his favorite books is The Sound and the Fury, although he believes people cannot have one favorite book because their mood changes throughout the different seasons of the year.
When asked about his favorite thing about Newman, he said: "The thing I like most is how independently driven the students seem to be. I also like all the flora and plants." He likes the greenery in the Senior Patio and the large oak tree in the Valmont Courtyard, which his classroom looks out upon. After previously living in Baton Rouge, his favorite things about living in New Orleans are the music and the history.
Mr. Lovelady's first year at Newman has been going well so far, and he looks forward to the rest of the events and activities of the school year.
About the Contributor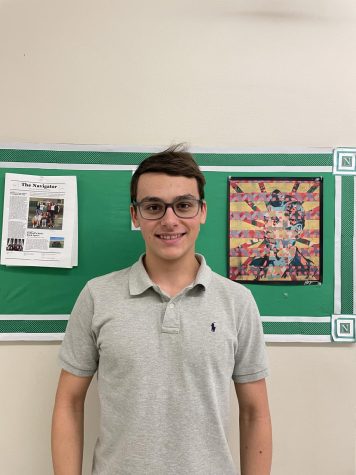 Nick Rezza, Writer
Nick is a current sophomore, who is a member of the Swim Team, Speech & Debate Team, ACTIONS Environmental Committee, Student Activities Committee,...