Roasted Pecans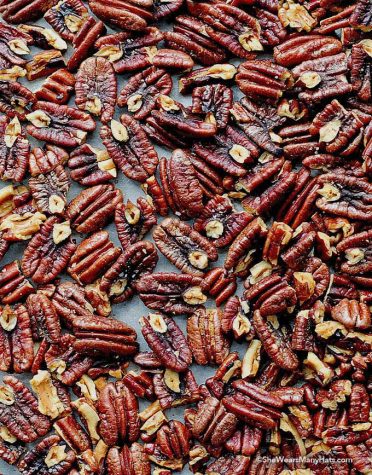 Roasted Pecans: 
These are super simple and very tasty! They are great sharable snacks and they are very customizable to your taste! 
Ingredients:
1 pound of pecan halves

4 tablespoons of melted butter

1 teaspoon of salt 

Optional Add-In: 1 teaspoon of paprika or Tony's Chachere's seasoning
Steps:
Preheat oven to 300 degrees F. 

Combine pecans, melted butter, and seasoning in a large bowl until the pecans are evenly covered. 

Spread the pecans evenly on a cookie sheet.

Place cookie sheet in the oven and bake for 10 minutes, then stir gently, turning the pecans as you stir. 

Cook another 10 minutes, watching carefully to ensure they do not over-brown. 

Remove from the oven and allow to cool. Enjoy!