Jewish Culture Club Prepares Trees for Tu B'shevat
Every Wednesday of Rotation 2, the Jewish Culture Club meets in Mr. Malis's room to discuss the history of Judaism and plan for upcoming Jewish holidays. Recently, the club has faced challenges with attendance due to the Crochet for a Cause Club meeting on the same day, creating a friendly "club war."
On February 8th, the battle erupted to see who would have the highest attendance (see Isabelle's recent article). The Jewish Cultures club was helping Ms. Williams, a lower school science teacher, prepare trees for the lower school Coastal Roots Project with LSU for Tu B'shevat (Jewish Earth Day), while the Crochet Club was having their regular meeting. Upper School students worked together to wrap saplings in newspaper to be planted by lower schoolers the following week. Following the preparations, the Jewish Cultures Club discussed the history and meaning of Tu B'shevat, before reminiscing on lower school memories from Ms. William's science class and eating the promised king cake.
Two days after the club meeting, fourth and fifth grade Newman students helped plant over 647 trees for the LSU Coastal Roots Project. Additionally, they helped clean up storm debris from Hurricane Ida at Fontainebleau State Park.
Once the clubs commenced, the results were in. The Crochet for a Cause Club had 19 attendees, while the Jewish Cultures club had 13. Although the Crochet Club had more participants, the Jewish Cultures club prides itself on the fact that their actions helped provide lower schoolers with the opportunity to learn about nature and care for the environment of Louisiana. Club Officer Owen Dodd states, "It's not about the numbers, its about who helps the most people."
If you would like to join this passionate group of students who care deeply about their culture and helping the community, come to the next Jewish Cultures Club meeting on Wednesday of Rotation 2 to help bake hamantaschen (a Jewish pastry) in honor of Purim!
About the Writer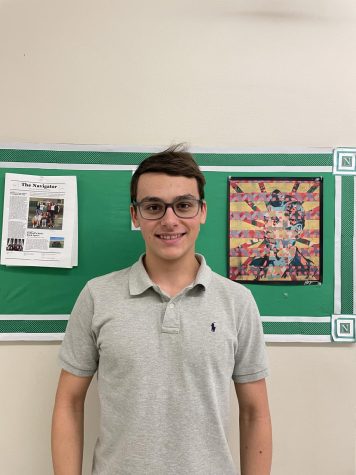 Nick Rezza, Technology Coordinator
Nick is a current junior, who oversees all technology for the Navigator, including managing the website and working with the software for the print publications....