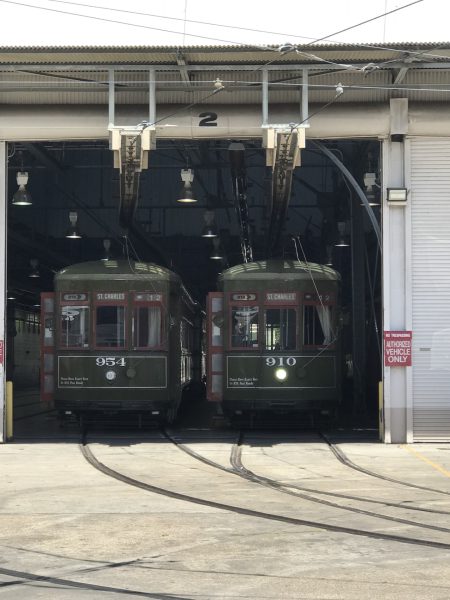 On the 28th of October of this year, the Perley Thomas 900 series streetcars–the famous green ones that run up and down St. Charles–will celebrate 100 years of continuous revenue earning service to the New Orleans Community. A huge block party will be hosted near the Carrolton Barn. One might ask how did we get here and lots might ask why does it matter? It all started way back in 1835, when the New Orleans and Carrolton Railroad entered passenger service. Most of St. Charles was still countryside and Carrolton was its own city. Various propulsion methods were tried including steam locomotives, horses, mules, overhead cables, ammonia engines, compressed air, etc. before electricity was settled on in 1893.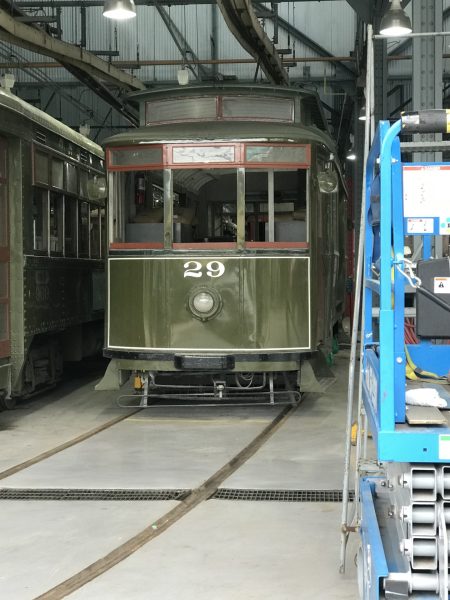 Almost 30 years later, the 900 series came into use. They helped solve overcrowding issues encountered by the earlier streetcars. Numbered 800-972, these became one of the most widely used types of streetcars on the network. After introduction, they were quickly converted from standard gauge to the 5′ 2.5″ gauge–along with the St. Charles line itself–due to pressure from the other lines and incompatibility problems. They kept running even when other cities switched to PCC streetcars. However, later on many of the streetcar lines were being torn up thanks to lobbying by automobile and tire companies. Preservationists failed to save the Canal line but thanks to much public outcry, the St. Charles Line was spared. That wasn't to say it was smooth sailing though, the streetcars were constantly subject to historically inaccurate additions such as circular windows, PCC style doors, and the removal of the lining. Later on, they were restored to their historic livery and still sport it today. If the St. Charles streetcar line hadn't been saved, I'd wager to bet that the city wouldn't have been able to rebuild the Canal line and many businesses would have closed on Oak street. The fact the 900 series have been providing efficient, safer, cleaner–no local air pollution and lack of lithium ion batteries–transport for about 100 years is nothing short of a miracle. Their shape is very iconic and in fact forms the basis for the newer ones, the red colored 2000 series, that run on canal. They also form the basis for the 460 series which now are used to provide ADA Accessible transit to the historic St. Charles line. Although, personally, I think that the old ones win out in terms of aesthetics. The newer ones have that ugly fake clearstory.
References:
Hennick, Louis C.; Charlton, E. Harper (1975). The Streetcars of New Orleans. Jackson Square Press. ISBN 978-1565545687.
https://friedman.cs.illinois.edu/car29/Car29.htm