Speech and Debate Update

The Speech and Debate team is nearing the final stretch of its regular season and is enjoying continuous success. At the recent St. Thomas Moore Tournament, Newman did exceptionally well with many top finishes. Newman also had two first-place wins in debate with Sydney Gold winning Lincoln Douglas, and Serena Klebba and Ana Finger winning novice policy. Many new debaters also qualified for state.
Three varsity team members went to Lexington, Massachusetts where Rajan Agrawal and Royden Lynch qualified for the extremely prestigious Tournament of Champions, a feat that Newman has not accomplished since 2002.
On the last weekend of January, the varsity team traveled to Atlanta while the rest of the team attended the local Riverdale Rebel tournament. Considering the team's small size, we did very well with many top-five finishes. Notably, freshmen Lia Bu came first in Senior Lincoln Douglas and Senior Extemporaneous speaking.
As the State tournament approaches, senior Royden Lynch is optimistic about the future of the program, citing a promising freshmen class that seems to have an understanding and appreciation for debate. He also noted that Newman is becoming one of the most successful debate programs in the state and is gaining national recognition as well.
Next weekend some of the team will travel to the Golden Desert Tournament in Las Vegas and others will compete locally at Benjamin Franklin. In the words of Mr. Malis, they are ready to go, fight, and win.
About the Contributor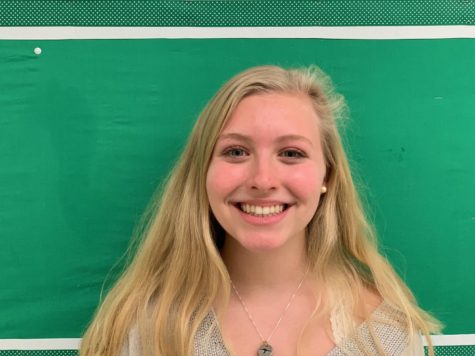 Serena Klebba, Editor-in-Chief
Serena is a senior who has written for the Navigator all four years of high school. Some of her favorite memories from her time working with the paper...