Boys Soccer
This past week, the boys jv and varsity soccer teams had a busy schedule with no loses but several cancellations.
On Friday, November 30th, the varsity team drove to Lafayette to participate in the Copa Acadia Tournament, only to drive back because of rain. They were scheduled to play one game on Friday and four games on Saturday in the tournament. But the entire tournament canceled because of the weather just as the Greenies were warming up to play their first game. Although the team missed out on five games, Chris Alonzo commented that "Coach Tirage said the point of the tournament and the games in Lafayette was for the team to bond, and we all did on Friday." The boys deemed the weekend successful, even without the games.
They resumed games during the school week. First, against Patrick Taylor at home, they won 8 to 0. Then on the 7th, they tied Terrebone 1-1 in Houma where the referees impacted the game with some questionable and inconsistent calls. Their game on the 8th was canceled again due to rain. So ultimately, it was a strong week for the boys varsity team as they stayed focused to earn a win and a tie despite the challenges
The jv boys also played two games this week. They played a traditionally strong Jesuit team to a 0-0 draw. Later in the week, the jv earned a 2-2 tie against Holy Cross. Although they tied both, the team felt good about the effort where the team fought very hard to the last minutes.
Congratulations to both high school boys' soccer teams, and best of luck to them for the upcoming games this season.
About the Contributor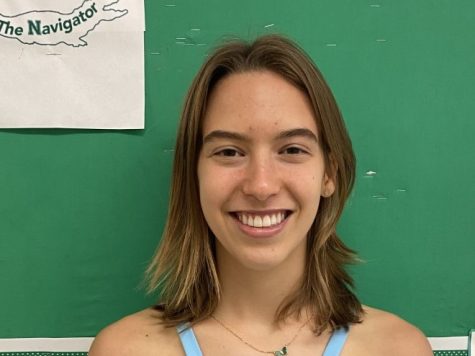 Allison Nowak, Editor-in-Chief
Allison is a senior who has written for the Navigator since her freshman year. When not writing for the Navigator, she can be seen playing soccer for both...