Girls Varsity Soccer: Entering the Playoffs
The girls' varsity soccer team have completed their regular season and are now moving into playoffs this week. The majority of the season has been very successful despite a few loses and ties here and there. The two senior captains, Grace Payne and Morgan Duggan, answered a few questions about the team, the goals for the team, and their own personal take as part as a captain this year versus a player. Captain Grace commented on the goals for this year: "The end goal for this team is to obviously win the 4th consecutive state championship for the program, but I think the most important goal for this team is to instill a good work ethic on and off the field." She also mentioned how this year the team was in desperate need of a goal keeper, and Marianne Villere graciously stepped in; the whole team cannot than thank her enough for the countless saves she has made throughout the season. Captain Morgan has only been at Newman for two years, but she still said how "our soccer team is like a family" and "that we have awesome friendships." The team dynamic is very important to be successful in games; the team always tries to take time for any bonding experiences. This past Sunday, they participated in hot yoga as part of practice, and they all had a lot of fun together! In addition, I also asked how it is to be a captain and how it is different to be a captain versus just a player. Both girls said how it is a huge honor to lead the team. Morgan stated: "It comes with a lot of responsibility for the communication and leadership that is involved. You always have to have a good attitude towards whatever is going on because the team's attitude reflects your own." As playoffs now approach, the girls have been working extremely hard in order to win a fourth consecutive championship. Good luck to everyone on the team!
About the Writer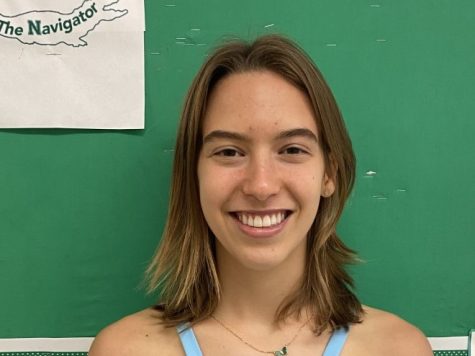 Allison Nowak, Editor-in-Chief
Allison is a senior who has written for the Navigator since her freshman year. When not writing for the Navigator, she can be seen playing soccer for both...