Snug Harbor Jazz Bistro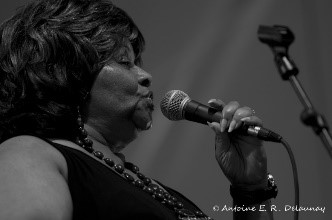 This past Thursday, I ventured out of my uptown bubble down to Frenchmen Street on the edge of the French Quarter. I was on a mission to hear some smooth jazz. New Orleans is known for their jazz , but most Newman students don't attend jazz concerts on the regular. As was the case for me, but spending an evening listening to Topsy Chapman's Valentine Quintet changed my mind. The band featured a large range of instruments such as a bass, a saxophone, a piano, and drums. The combination of these, plus the two lead vocalists, made for a wonderful performance. I, of course, wanted to go all out , so I decided to dress in theme with the music. I wore a flapper dress, though they are not as popular as they were in the 1920s and I had difficulty finding one. After TWO whole google searches for dresses in my area, I thought my idea for a Gatsby evening was ruined. Finally, Anise Haley provided me with an old flapper costume. Everyone else at the concert wore normal clothes, so I was the only one following the "dress code." I had a wonderful time seeing the show at Snug Harbor and would highly recommend this to others.
Here is there link: https://snugjazz.com/
Hang on for a minute...we're trying to find some more stories you might like.