Kitchen Sink Cookie Recipe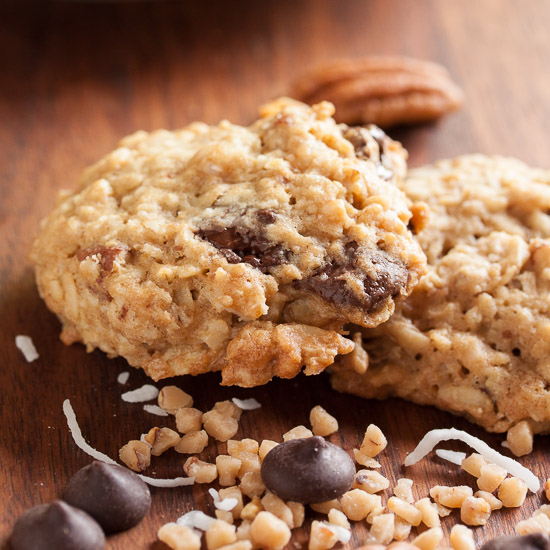 The perfect cookies for when you want a little bit of everything!
INGREDIENTS:
2 eggs
1/4 cup milk of choice (I used almond)
½ cup tahini (or nut butter of choice)
1 tbsp. coconut oil or butter melted
1 ½ cups almond flour
¼ tsp. baking soda
¾ cup coconut sugar or ½ cup brown sugar and ¼ cup white sugar
½ cup oats
½ dark chocolate bar chopped
¾ cup semi-sweet chocolate chips
½ cup unsweetened shredded coconut
And any other mix-ins that you want!
DIRECTIONS:
Preheat oven to 350 degrees F. Whisk the four wet ingredients together in a large bowl until smooth. Add in flour, sugars and baking soda. Combine until batter is tacky. Fold in mix-ins and oats. If not using coconut add in additional flour by tbsp. until batter resembles the texture of a traditional albeit sticky dough. For thicker cookies refrigerate the dough for 30 minutes before baking. Spoon batter 1 tbsp. at a time onto a cookie sheet lined with parchment. The cookies won't spread much during baking so make sure to shape cookies into the desired thickness before baking. Bake at 350 for 15-18 minutes or until cookies have set. Enjoy!
Yields approx 24 cookies
About the Contributor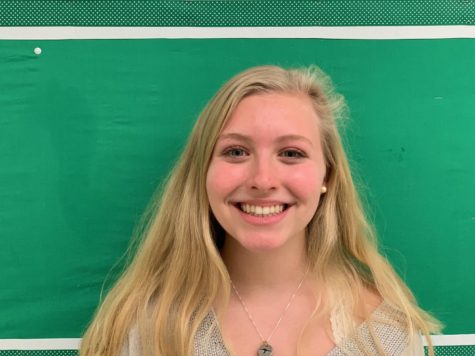 Serena Klebba, Editor-in-Chief
Serena is a senior who has written for the Navigator all four years of high school. Some of her favorite memories from her time working with the paper...