Moving Forward in 2020 Elections == The Primaries
After many hiccups in the Iowa Caucuses, it was finally announced that Pete Buttigieg won with the most number of delegates, and Bernie Sanders won the popular vote. While the votes were supposed to be released the evening of the caucus night, it took several days for the procedure instead of one. This is because a new voting app was created for caucuses to send in their votes, but the app had many issues. The state Democratic Party failed to test the app ahead of time, and the precinct chairs were unsure how to use it, resulting in a huge mess. Buttigieg added to the disorganization when he announced victory in Iowa before the results were out. Luckily, these issues did not continue in New Hampshire last week when the state held its primary with Sanders taking the lead. This result was expected as Bernie Sanders had a lot of support from New Hampshire, which neighbors his home state, Vermont. Buttigieg came in second after Sanders; these two candidates as of now seem to have the momentum. Coming up, Nevada and South Carolina will hold their primaries, hopefully with no setbacks. Polling and historical voting suggest that South Carolina may lean toward Joe Biden, who seems to have a lot of support from African American voters in the state. Amy Klobuchar has surprisingly begun to climb in the polls as well; this is causing the Democratic vote to remain fractured among multiple candidates. The only consolidation seems to be some voters are moving to support Sanders and moving away from Elizabeth Warren, who is losing some support from women voters. Following these two primaries, Super Tuesday will occur on March 3rd. Super Tuesday is when fourteen states will hold their primary on the same day, providing much more clarity as to who are the frontrunners and potential nominees. The next few weeks are big for the election process, and it is possible that we will soon know who will run against Donald Trump in the general election of 2020.
About the Contributor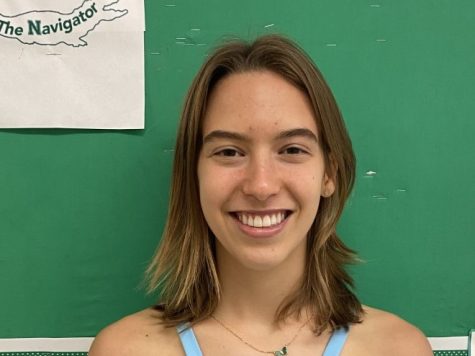 Allison Nowak, Editor-in-Chief
Allison is a senior who has written for the Navigator since her freshman year. When not writing for the Navigator, she can be seen playing soccer for both...