Your Weekly Horoscope!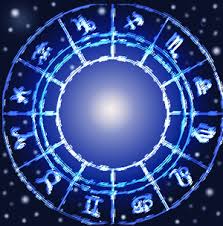 Aries (March 21st – April 19th)
It's time to stop leaning on that special someone Aries, for the next month or so you'll be exercising that independence you so desperately missed. You've felt unorganized with Mercury in Retrograde since August 30th, but soon things will all go according to plan. However, don't misconstrue this sudden independence as alone time, Aries, because that special someone you've been relying on is going to find this sudden spark in you incredibly sexy. Don't be surprised if a DTR is in store or maybe even the L word. Even though Venus is going to be in lustful Scorpio until October 18th, don't underestimate your feelings, the heart wants what it wants.
Taurus (April 20th – May 20th)
I know Taurus, with Mercury having been in retrograde since August 30th, your love tank has been running on empty. Not to worry, this will all be over on Thursday when Mercury gets its stuff together and sets itself in your fifth house of love, making everything much more clear. Time to stop trying to make those "eh" feelings into something more. On Friday you'll realize who "the one" is, at least for now. Drama will die down and finally things seem to be running their course. Now is a good time to channel productivity, Taurus, because a sudden gust of inspiration will take over on Saturday.
Gemini (May 21st – June 20th)
For the next month, you'll truly be seen as a gem, Gem! All lights shine on you when your retrograde in your feminine fourth house comes to an end, finally your squad will put down those pitchforks, and you'll be squad goals again. Leadership positions seem to be calling your name, so don't be afraid to really put yourself out there this week, Gem. This weekend, your schedule is more free than usual, so use this sudden opening to party, you deserve it. Venus finds it's way into Scorpio this week, your ruler of health, use this time to focus on self love: remember you can only expect others to love you if you love yourself.
Cancer (June 21st – July 22nd)
Put those tears to rest, Cancer, finally you're going to see your home life as ideal, because with Mercury having been in retrograde in your domestic house, it has been anything but. Put your spontaneity to the test Cancer, now is the time to have some much needed adventure in your life. Get excited, because this week may bring some pleasant surprises, such as running into an old friend or visiting something from your past. On Friday, Venus will be in your fifth house of love, so be ready to get swept off your feet Cancer, let that hard shell down and let it happen.
Leo (July 23rd – August 22th)
Money has been tight Leo, but finally Mercury is out of it's retrograde in your financial zone come Thursday, so you can get back to your "comfortable" habits of living. This week is all about super friendships, so take some time to really determine the yin to your yang. You're in demand, Leo, so whatever social gatherings come up this weekend, choose as you please, people will be thankful to see you there regardless. You may have fought with an SO recently, and it was one big misunderstanding. Take the sudden wave of confidence on Thursday to clear the air. This weekend's mantra: out with the old, in with the new. Some friends have been seeming toxic lately, kick them to the curb and make those lingering friend crushes into a reality!
Virgo (August 23rd – September 22nd)
Sadly Virgo, your season is almost over. This is not something to fret over, however, being that the Sun will be in your sensible second house until October 22nd. Use this week to act on those big ideas you've kept at bay while ghastly Mercury was in retrograde in your house of communication, which ends Thursday! With the end of this retrograde, you'll FINALLY be able to redeem any mishaps that have been happening since the 30th of August. You may want to ease up on the money spending, but don't worry, that doesn't mean this week will be any less fun. Lastly, Friday brings big time flirting opportunity, but don't let it get to your head Virgo, use your charm wisely. If you're not ready for love, or are currently in a relationship, use this flirtation wave to branch into a new clique.
Libra (September 23rd – October 22nd)
You've waited long enough Libra! Your season is nearly here, and with it comes loads of celebration. Use your favorite season to rid yourself of any ill emotions or regrets from the past months, this should be very beneficial to you, in regards to your indecisive and apprehensive nature, Libra. This week will be super social, how fitting for the social butterfly of the zodiac. Mercury is finally going to finish it's terrible retrograde in your 12th house symbolizing your conscience, so let go of those doubts, and go with your gut. Now is the time to take love off your mind Libra, focus on you.
Scorpio (October 23rd – November 21st)
Things have been on the up and up for you Scorpio, but are you surrounding yourself with the right people? Use this week to clean out your circle. With this upcoming month in Libra season, you're going to be increasingly more sensitive (I know right? how much more sensitive could you get.) make sure your friends aren't overstepping their boundaries. Set limits, Scorpio, before your need to please sets in. If there are doubts that someone isn't worth it: they aren't! Cut the chord Scorpio, you've got this, remember quality not quantity. Don't let this get you down Scorpio, Mercury is out of it's horrible retrograde on Thursday, making your social circle more manageable; if things seemed close to crumbling, they'll be back on track soon enough. Friday is your time to shine, with Venus finally making her annual stop in your sign! Use this time to put your naturally flirtatious vibes to work.
Sagittarius (November 22nd – December 21st)
This week is on your side Sagittarius! You've been feeling lonesome lately, but don't worry, with Mercury out of retrograde on Thursday, those social needs will be fulfilled! If you feel like your hard work hasn't been noticed don't worry, good things come to those who wait, and you've been waiting quite a while, Sag! Your full potential will be reached and will stay on full for quite some time, not just socially, but academically as well. Don't focus on the nitty gritty Sag, come this weekend your boundaries will be clear, and all else will follow. Friday will allow for some unexpected romance with someone you may not have noticed before.
Capricorn (December 22nd – January 19th)
Your competitive nature will be so pleased to here this, Capricorn! With Mercury out of retrograde and Libra making its way into your house of ambition on Thursday, winning will be in your fortune constantly until October 22nd. Take this time to put forth full effort Cap, because it will certainly not go unnoticed. Make sure you're not spreading yourself to thin though, because maximum potential will be reached will full focus, not multitasking. On Thursday Mercury will have finally stopped making your words into ammunition, and you can start speaking your mind again, being that since August 30th that's gotten you into nothing but trouble. Even though these thoughts were ended as misunderstandings, you still need to apologize because you (the constant grudge holder of the zodiac) can understand it's hard to forgive and forget. Love planet Venus will go into your 11th house on Friday, making it easier for you to narrow down your romantic interests.
Aquarius (January 20th – February 18th)
You've felt chained down recently Aquarius, but do not fret! On Thursday your wanderlust senses are tingling, and this time you're right on track until October 22nd. You need to broaden your social horizons, Aqua, and being the most nomadic of the zodiac, this will not prove troublesome. Your Mercury retrograde was particularly rocky, because Virgo was in your eighth house of secrets. You've had things to talk about since August 30th, and you haven't known how to communicate them. On Thursday that weight will be lifted of your shoulders, Aquarius, get those feelings out. The stars will seem to be making up for this mentally troubling time on Friday, when your ultimate crush will be susceptive to your feelings in a very positive way.
Pisces (February 19th – March 20th)
You've been exhausted recently, Pisces, but on Thursday Libra slips into your secretive eight house. This allows you to have some much needed alone time. From now until October 22nd, focus on strengthening relationships with the crucial people in your life, you've been so occupied lately they feel neglected. This isn't to reflect upon your romance though, Pisces that non stop fling will turn into something more, patience is a virtue! Since Mercury has been in retrograde since August 30th, your so-called fling has seemed hostile, but there was a reason you hung on! Come Thursday everything with them will seem to fall into place. And to make things even better, Venus will slip into your candid house on Friday, making dates, talks, etc. much more natural with your partner.
About the Contributor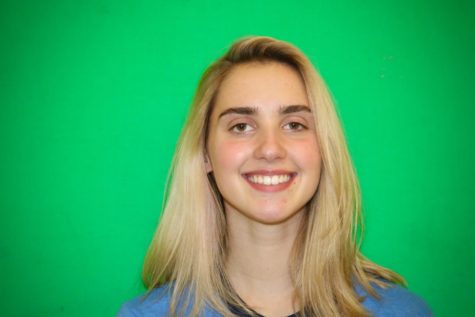 Claire Rufin, Writer
Claire Rufin enjoys screaming into the void, dancing like a white dad, traveling the world, and laughing in many different forms. Some say her most common...