On the Newman Band
Man, how about that win over Riverdale? Our football team crushed them, ending the game with a score of forty-seven to nothing; however, the football team's win wasn't the only Newman success. Your very own motivated militia of musicians, the Newman Band led by Mr. Brian Dufour, played Kanye West's hit, "All of the Lights," for the first time! This song produced many challenges for the band, including jumps in octaves and a rushed tempo. Despite the odds, with much practice, we were able to pull it off with minor mistakes. Considering that the band loses many football-playing members during the football games, this was a great feat.
In other news, the band has most of its songs picked out for the winter concert, and some for the spring. The winter concert's songs remain a secret, but here's a hint at one for the spring:
It was one of the Xbox 360's early smash hits.
Well, that's all for now. Remember, support your Newman band!
1st Trumpet,
Drum Major,
Noah Gardner
About the Contributor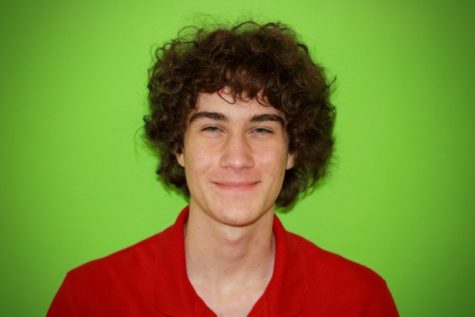 Noah Gardner, Writer
Noah Gardner is an 11th Grader, his favorite color is blue, and he has a dog named Pixie. He's an Aries, and has lived in New Orleans for his entire life....