Hahnville and McGehee Meet
The Whole Newman Swim Team Qualifies for State
Last Thursday your undefeated, outstanding, and stunning Newman swim team faced off in our pool against McGhee and Hahnville. Going into the meet we only had two more swimmers that needed state times to bring the whole team to state. The two events were the 100 breaststroke and the 50 freestyle. The first swimmer vying for a state time competed in the 50 free. He had a great start off the blocks, was swimming well, and taking minimal breaths. It may sound tough, but during a race, you really don't think about it because of the adrenaline rush that keeps you focused. As he was getting closer and closer to the finish, the time was catching up fast. He finally slammed into the wall and made the cut by a second. The whole Newman team was cheering and celebrating. Our usually stoic coach, Kylie, was extremely happy and started jumping and smiling and went up to hug our teammate, a rare sight for us. So after that exciting moment, our next teammate was up. She also had a great start of the blocks and was really working hard in the water. As she went off the wall for the second half of the race the time was getting close. On her last 25m, the whole Newman team was screaming in support of her, looking at the clock at the same time. She touched the wall and everybody was silent. Then all of sudden our coach started cheering and then we all started cheering realizing she got a state time. Having all our swimmers getting state times our coach was so excited and ran up to her and gave her multiple hugs. This day will go down in Newman swim team history and we know it. Thank you for all the support, and your undefeated Newman swim team will continue to bring in the W's.
About the Writer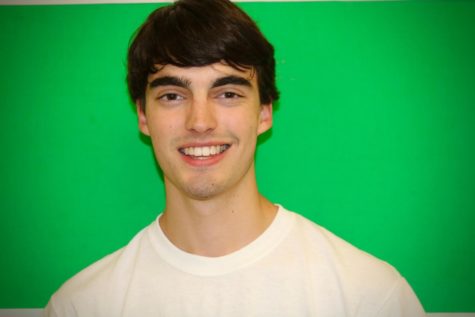 Ben Rosamond, Writer

Ben Rosamond is in 12th grade
Ben Rosamond's favorite color is Green
Ben Rosamond has a Chocolate lab named Snickers
Ben Rosamond's zodiac...