What It's Like To Sing For Fourteen Hours
Every year, Newman students along with students from all across the state audition for the Louisiana All-State Honor Choir. If accepted, students are required to learn several pieces, be prepared for testing, and sacrifice several days all in order to achieve a magnificent concert by the end. The process takes time, and choir members are expected to rehearse upwards of 14 hours.
This year, several Newman students were lucky enough to participate in the Honor Choir. We had quite a few members from the Upper School, including Arwen Morley-Zender and Bria Joseph in the Youth Choir; Cora Lopez, Emma Freeman, Emma Lopez, Eleanor Patton, and myself in the Women's Choir; and Robert Freeman in the Men's Choir. Robert bears the honor as the first Newman student to participate in the Men's Honor Choir.
The busy weekend begins with registration and note check, where the choir members sing the pieces with instructors listening to ensure everyone has learned their music. If an instructor finds a member's preparation to be inadequate, the singer is asked to leave. There's a lot of pressure during this process, but it ensures the most efficient use of time during rehearsals. After note check, singers are introduced to the conductor of the choir and the rehearsals begin!
The conductor helps the choir turn what's written on the page into music. Learning the notes is easy, but making music is a skill these conductors have to teach the choristers. For the Women's Choir, this year was about healing. Dr. Gary Packwood, the conductor for the women, lost his right arm in a car accident several years ago. Although those in his profession use their hands, his own music teacher told him after the accident that music is not found in limbs, but in the heart. As he recounted his story to the choir, there was not a single dry tear in the room, but in that moment we understood what healing and music meant to him, and the sound became much more meaningful.
The strenuous hours of work culminates into one concert. In those moments in the First Baptist Church of New Orleans, the adrenaline rushes through the singers' bodies and pushes the choir to produce the best sound possible. It's an odd sensation singing with hundreds of people, but it's incredibly special, and something that will stay with me forever.
About the Contributor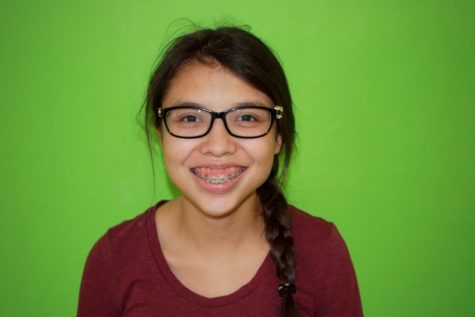 Laura Arenas, Writer
Laura is in the 11th grade and is a Virgo. She's not very unique, after all, she was born on the most common birthday. Also, she doesn't have any pets,...