Darkest Hour, A Beacon of Light
In a Hollywood dominated by remakes and sequels, an original movie with good acting can be difficult to find nowadays, yet Darkest Hour stands apart from the masses.
This Oscar nominated movie Darkest Hour chronicles Winston Churchill's first months as Prime Minister, during what many consider the bleakest period of WWII for Great Britain. The film opens in the spring of 1940 with a parliamentary vote of no confidence for then Prime Minister Neville Chamberlin. The plot deftly navigates Churchill's confirmation process and the tensions between him and the king, something that many WWII movies seem to disregard.
The movie itself was undeniably designed to showcase Gary Oldman's (Winston Churchill) talents, yet the supporting female actresses added incredible depth to Oldman's already phenomenal performance. Lily James and Kristen Scott Thomas portrayals of Churchill's secretary and wife lend a breath of fresh air and a dose of grounding reality to a sometimes bleak and political storyline.
The film ends with a reminder of England's resilience through one of Churchill's most famous speeches, where on the eve of the evacuation of Dunkirk he calls for the British people to defend their nation to the very end. The viewer  is offered an intimate portrait of just how difficult finding the right words was for Churchill during this time.
Darkest Hour has been nominated for six Oscars and while it may not be a front runner for best picture, it is still a film deserving of praise and accolades for serving as an outstanding reminder that even in our darkest hour, there is always a light at the end of the tunnel.
About the Contributor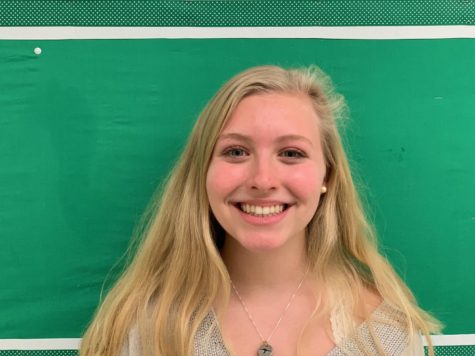 Serena Klebba, Editor-in-Chief
Serena is a senior who has written for the Navigator all four years of high school. Some of her favorite memories from her time working with the paper...