Why Was Newman Open On January 19th?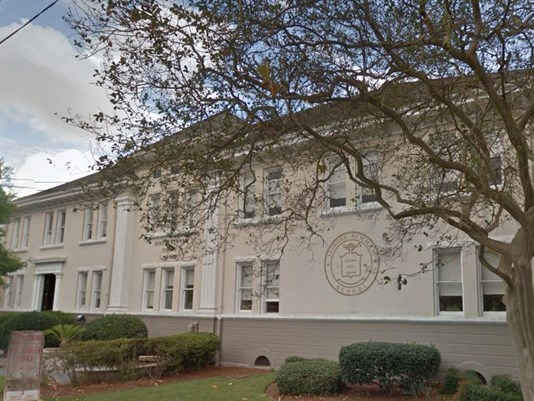 On Friday, January 19, Isidore Newman School was the only private school open in New Orleans.
While the school closed the prior Wednesday and Thursday due to freezing temperatures and iced-over roads, it reopened on Friday despite a boil water advisory and concerns over low water pressure. This left many students wondering why and how Newman was able to open while every other school was closed.
The freezing temperatures on Wednesday and Thursday, with lows of 25 degrees and 19 degrees respectively, left many roads and bridges of New Orleans covered with a layer of slick ice. Many roads were closed in order to prevent accidents. Driving throughout the city was virtually impossible, and most New Orleans businesses, facilities, and schools were closed on both days, including Newman.
"City-wide conditions make it important for us to consider closing school," said Kim Wargo, Associate Head of Isidore Newman. "We had to be confident that we weren't putting people at risk."
The city faced many problems with its water pressure after the freezing temperatures of Wednesday and Thursday. Concerned over contaminants entering pipes, boil water advisories were issued for the east bank of Orleans and Jefferson Parish and all of St. John Parish. Residents were advised to boil water before consuming it to avoid possible pollutants, and water pressure remained an issue across the city. As a result, all public and Catholic schools were closed, along with every independent school in New Orleans, with the exception of Newman.
The decision to open school on Friday left many students surprised and scrambling to complete their homework Thursday night.
"I was very surprised," said sophomore class president Margot Roussel. "All of the other schools were cancelled and usually Newman cancels when they do. I didn't start my homework until later that night because I was hoping school would be cancelled."
"On Friday, there was no issue of getting to campus," said Ms. Wargo. She explained that temperatures had risen, melting hazardous ice on the city's roads, and it was no longer dangerous for parents, students, or faculty to drive to school.
Ms. Wargo further explained that the school has a protocol for a safe school day during a boil water advisory. "Unfortunately, a boil water advisory is not uncommon in New Orleans. That's a safety plan the school has developed." The school provided students bottled water as a safe source and sanitizing wipes as an alternative to using the possibly-contaminated sinks.
"The larger issue on Friday's decision was the water pressure," said Ms. Wargo. "It was a physical decision – going around and checking water pressure, checking toilets. We had to have a fully-functioning campus."
Some students with friends and siblings at other schools were also frustrated. "The sophomores were irritated that we had to go back to school while their siblings or friends at other schools did not have to," said Roussel.
However, Newman opening on Friday may have benefitted many parents' schedules. Country Day junior Harrison Costello, whose school remained closed on Friday, said, "my mom had a lot of work to do and taking care of my brother made it hard for her to get it done. I think she would've benefitted if school was open."
After the week had passed, many wondered why Newman was able to reopen.
"Being an independent school, you make your decision independently. We're not waiting for the school board or a government agency to tell us what to do," said Ms. Wargo. "We recognize that people who work here and people who go here have connections to other schools. That's one of the factors we always try to consider, but at the end of the day, it's our responsibility to look out for our school and have a productive day."