Saint's Recap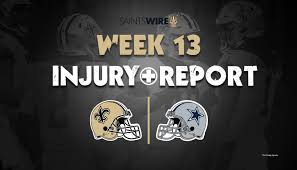 The past month has been difficult for the Saints, as they have gone winless in the month of
November and had a losing streak of four games. This stretch began with a heartbreaking loss to
the Falcons that came down to a final field goal that propelled the Falcons to a 27-25 victory.
The following week was a nail-biter as well, despite the fact the Saints started the game slow and
fell into a 20-6 deficit, they refused to give up and came back to make the score 23-21. However
this was futile as the game ended with another Saints loss. The next week the Saints traveled to
Philadelphia to face off against the Eagles. The Saints again got off to a slow start and the score
got out of hand fast as the Eagles led 33-7 going into the fourth quarter. Some garbage time
points late in the game helped make the score a less than respectable 29-40. The following week
the Bills came down to the Superdome on Thanksgiving day to match up with the Saints. This
game got out of hand quickly as the Bills put up 31 points to the Saints' pitiful 6 points. These
losses, however, can be explained by the plethora of injuries that kept Saints starters on the
sideline. This week the Saints hope to get Alvin Kamara and Ryan Ramcyk back to play against
Dak Prescott and the Cowboys on Thursday night football. With Taysom Hill potentially starting
as the QB, the Saints hope to end this losing streak.