Spicy Firecrackers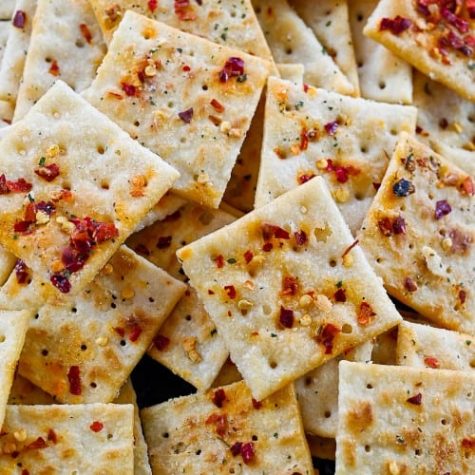 Spicy Firecrackers:
These super easy and delicious firecrackers were a HIT at the Club Fair! You will love these spicy ranch saltine crackers if you love spicy food! 
Ingredients: 
1 box of mini Saltines

1 stick of butter

1 Ranch dressing powder mix

1 tablespoon of red pepper flakes

1 teaspoon of onion powder

1 teaspoon of garlic powder
Steps:
Preheat the oven to 250F and line a rimmed baking sheet with parchment paper. 

Place mini Saltines in a large mixing bowl.

Melt butter and stir in ranch dressing mix, crushed red pepper flakes, onion powder, and garlic powder. 

Pour butter mixture over Saltines and gently toss to coat. 

Transfer to the prepared baking sheet and bake for 20 minutes, stirring every 5 minutes.

Cool completely before serving and storing. Enjoy!