Volleyball: Week 1
Pre-season and a good attitude definitely paid off as the volleyball players of all teams have started their seasons with a bang.  The varsity players earned the W twice last week beating John Curtis and Ben Franklin, both in three games. The JV Green team has been successful as well, winning two of the three teams in their jamboree and beating Ben Franklin later in the week. Number 19, Lenox Hill, had an incredible game in the winning set against Ben Franklin, serving for every point and eventually shutting Franklin out, 15-0. Way to go, Lenox!
However, volleyball is about much more than winning the game. Providing a team atmosphere that is both encouraging and playful is important. But the girls know how to leave this playful manner off the court when seriousness and determination are necessary to win the game. For some it is hard to manage both school and a sport, but all sports provide a stress-free atmosphere between school and homework. Sports also create connections and relationships between high school students in all different grades. See you next week for another volleyball update!
About the Contributor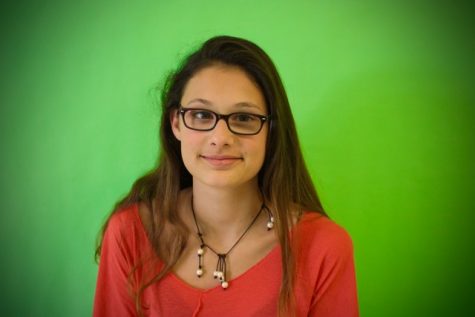 Lily Schaefer, Photographer and Writer
Hi I'm Lily and I enjoy a good bagel. Bad bagels are the enemy. I also like blue.