This Weekend in the City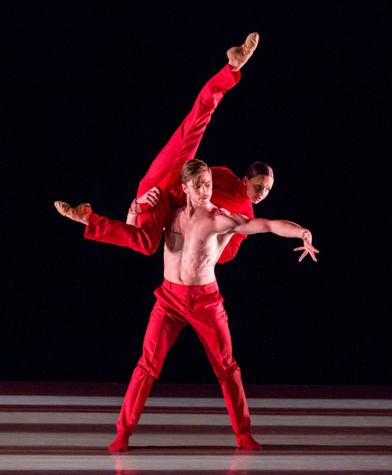 There's always so much going on in this city that it's hard to find something to do! Here's some cool artsy stuff that's happening over the weekend!
Aspen Santa Fe Ballet
An innovative contemporary dance company with adventurous repertoire, Aspen Santa Fe Ballet will be at NOCCA's Freda Lupin Memorial Hall for 3 shows on Friday and Saturday.
For more info on the show and getting tickets, visit http://www.nobadance.com
Bollywood Dance Party, Diwali, and Indian Dance Workshops
You can take Bollywood and Bhangra dance workshops with choreographer DJ Prashant! Students who take the Bhangra workshop will have the option of performing at the Jai Ho! Bollywood Dance Party at the Howling Wolf. There will also be a Diwali Night: India's biggest annual festival celebrating the victory of good over evil.
For more information, visit:
Bhagra Workshop
https://www.eventbrite.com/e/new-orleans-bollywood-bhangra-weekend-workshops-with-dj-prashant-tickets-38357272635
Diwali Night
https://www.eventbrite.com/e/diwali-festival-of-lights-in-new-orleans-tickets-37972618123
The New Orleans Book Fair
A celebration of books for readers of all ages. The festival will feature readings, panel discussions, and many other activities — all centered around various books and stories. It's on Saturday at City Park. In the evening, there will be a performance by the Louisiana Philharmonic Orchestra and a firework show.
For more info, visit http://nolabookfest.org/
Beyond the weekend… Roger's and Hammerstein's classic The King and I will be at the Saenger next week, November 14-19!