How are advisories holding up this year?
Can you even remember what advisory felt like last year?
Made to be a 'home away from home' for students, advisories tend to get closer through their years together. It used to be a 30 minute window between our first two classes to get a snack break. Of course, this year is different. But how does this year compare to others?
At first, some people noted their advisories were awkward. Lunch period felt weird with pre-ordered takeout boxes, desks six feet apart, and the limited confines of four classroom walls. People felt unattached. Several advisories became filled with silence when people went on their phones.
Then, Among Us sparked in a cluster of advisories. Group chats shared codes and advisories competed from rooms away. Advisories like Dr. Ndiaye's had become entirely connected over the animated-space-mafia game. The sound level in the hallways slowly began to crescendo. Still, some advisories were still stiff and silent.
Through gaming, crunching last-minute homework, laughing at funny TikToks and comparing feeds, ranking Sage lunches, discussing news, watching movies, and going outside, advisories have certainly become more comfortable with this new system than they were at the beginning.
There are, of course, people who still note a lingering feeling of awkwardness in their advisories. To those people, my advisory suggests student-led and non-mandatory entertainment, like Among Us.
(and advisors: we learn to do by doing).
Of course, whether you really bond with your advisory or not is subjective and ultimately depends on you and your situation. Nevertheless, we hope all advisories can get along and enjoy themselves, even if takes time.
To all the advisors: thank you for your efforts and all the extra work you have to put in for your advisory. We appreciate it.
About the Writer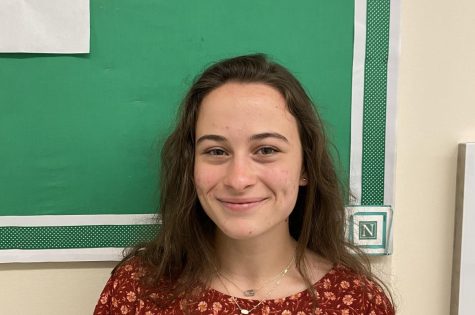 Isabelle Plaisance, Editor-In-Chief
Isabelle (Class of 2023) is a four-year veteran of the Navigator crew. She loves to write opinion pieces unprompted and also commonly sponsors the Varsity...