A New Tradition Formed From Darkness
2021 Mardi Gras Season brings "House-Floats"
As everyone knows, all parades and balls were cancancelled for the 2021 Mardi Gras season due to covid precautions. Many people feel bummed and out of spirit because of these tragic cancellations. However, a new idea has emerged for this season making Mardi Gras season feel special again.
Many houses and neighbors are participating in a new tradition of "House-Floats". These houses are no ordinary homes, most of them are themed with decorations. Lots of people are renting paper mache decorations and hanging them up on their homes. There are such houses decorated in Carnival, Dinosaur, Dolly Parton, Circus, and many other themes.
All of these House-Floats seem to attract lots of attention from the New Orleans public. Many families and people stop and visit the houses to see the amazing decorations. On St. Charles, cars are stopped and traffic is consistently backed up due to all the commotion the House-Floats have created.
Everyone wants to see these homes because of the Mardi Gras spirit that comes with them. It's a brilliant way people can raise their spirits about the cancellation and for the New Orleans community to grow stronger.
The House-floats are not just supporting the spirits of the public but also the artists that are usually involved in the decorations of floats. Artists are creating these beautiful paper mache structures to sell to the public. Many of them sell the paper mache flowers that people would see on floats but you can also pay them to do a special request. It's a win win for the artist and the buyer.
This Mardi Gras season started on a rough track but over time and with these House-Floats things are looking better. This new trend should definitely become a tradition for the Mardi Gras season for years to come. This virus has brought lots of downs but this is one highlight that came out of it.
About the Contributor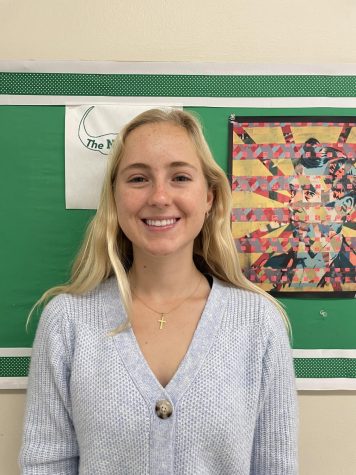 Maggie Smith, Editor-In-Chief
Maggie Smith is a senior and has been on the Navigator since her sophmore year! Maggie loves to run, watch movies, and study history :)