Swimming State Championship
Earlier in November your Newman swim team traveled to scenic Sulphur Louisiana for the state championship swim meet.
The boys' team secured their spot in Newman history not only by winning a fourth consecutive state championship, but also by setting a new school record in the 200 medley relay. Coach Kristi Rigterink was ecstatic about the record. She applauded the relay's members on setting a goal and being willing to put in the work it takes to achieve something of this magnitude.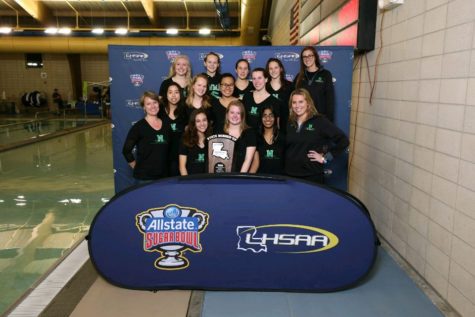 The girls' team came in second, which was a major accomplishment in itself. They were faced with a deluge of injuries this season, and at one point even had more girls injured than healthy. Even with these setbacks, the girls were still able to win numerous events and drop time in almost every event.
Despite not winning first, the girls were still incredibly proud of their achievement but more importantly the culture the team has worked to develop over the years. In many ways the team has become one big family that cares deeply about its other members. The actions that take place outside of the pool show how strong of a connection this team has; from girls' team sleepovers to dancing in the aisles of the bus after meets, this team truly loves their sport and the people they share it with.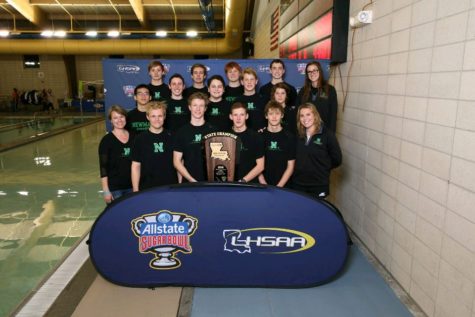 The swim team wants to thank everyone who came out to their meets and supported them. As the season comes to a close, the team is already excited for what the next year will hold.
About the Contributor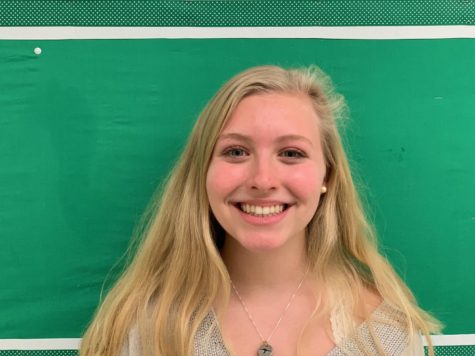 Serena Klebba, Editor-in-Chief
Serena is a senior who has written for the Navigator all four years of high school. Some of her favorite memories from her time working with the paper...