This just N: A Freshmen Retreat
On Saturday, October 26th, the class of 2023 will be the first to have a Freshman Retreat. The event is supposed to build "camaraderie and collaboration between our ninth graders".
It's well known around Newman's community that classes go on trips like Percy Quinn and Kanuga in 7th and 8th grade, as well as the freshman trip to D.C. and senior retreats in Upper School. Recently, the Upper School administration has decided another bonding experience for the class would be a great addition. So the Freshman Retreat was born.
Originally, this event would be a weekend long trip to the North-shore over Voodoo Fest. However, due to conflicts in scheduling, the trip was re-designed with a shorter length of time and a destination closer to home. Now, the trip is the second half of Saturday on the Newman field.
There are a few murmurs of complaint spreading around the icebox; the fact that it's still over Voodoo Fest weekend – and the fact that it takes up a part of the weekend in general, as opposed to potential time off classes and homework – has caused uneasiness among the members of the freshmen class.
Meanwhile, the 7th and 8th grades are planning for their own respective class trips, which also take place on that same weekend.
Regardless of uncertain feelings, it is clear that this experience would also be especially beneficial to the class of 2023, which has grown to a total of 104 members since joining the Upper School as a freshmen class. Taking the greenies out of a normal school schedule will allow them to get closer connections with the kids outside of their usual classes. In several cases, some students don't even recognize the newer faces are members of their grade, since they don't share any classes with them. A Freshmen Retreat at the beginning of the school year allows the class to get to know unfamiliar faces in the large grade.
About the Contributor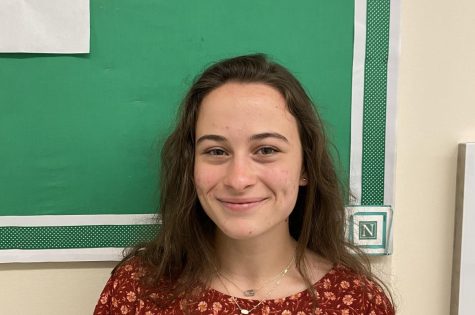 Isabelle Plaisance, Editor-in-Chief
Isabelle (Class of 2023) is a four-year veteran of the Navigator crew. She loves to write opinion pieces unprompted and also commonly sponsors the Varsity...