Cooking Under Quarantine: Hummus
If your parents are anything like mine, they have inevitable stocked up on lots of canned goods. Although a convenient source of plant protein with a long shelf life, canned chickpeas are by no means one of the most interesting foods on the planet. This hummus transforms a sad can of chickpeas into a fresh and flavorful spread that goes with everything from a plain slice of toast to an elaborate salad.
Ingredients:
1/3 cup tahini
2 tablespoons aquafaba (the liquid in the chickpea can)
2 tablespoons extra virgin olive oil
¾ teaspoon salt
3 medium garlic cloves, peeled and smashed
Juice of one lemon (2-3 tablespoons)
1 (15 ounce can) chickpeas
1-3 tablespoons water to thin
Instructions:
Combine all the above ingredients except water in a food processor and blend till smooth. If too thick, add in water tablespoon by tablespoon until desired consistency is reached. Enjoy!
About the Contributor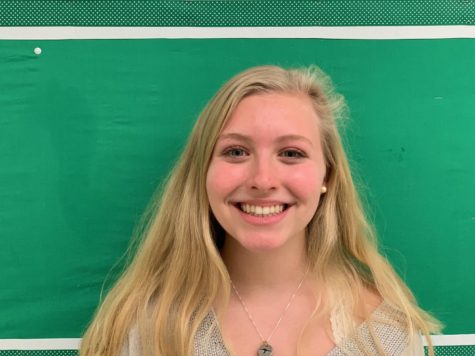 Serena Klebba, Editor-in-Chief
Serena is a senior who has written for the Navigator all four years of high school. Some of her favorite memories from her time working with the paper...